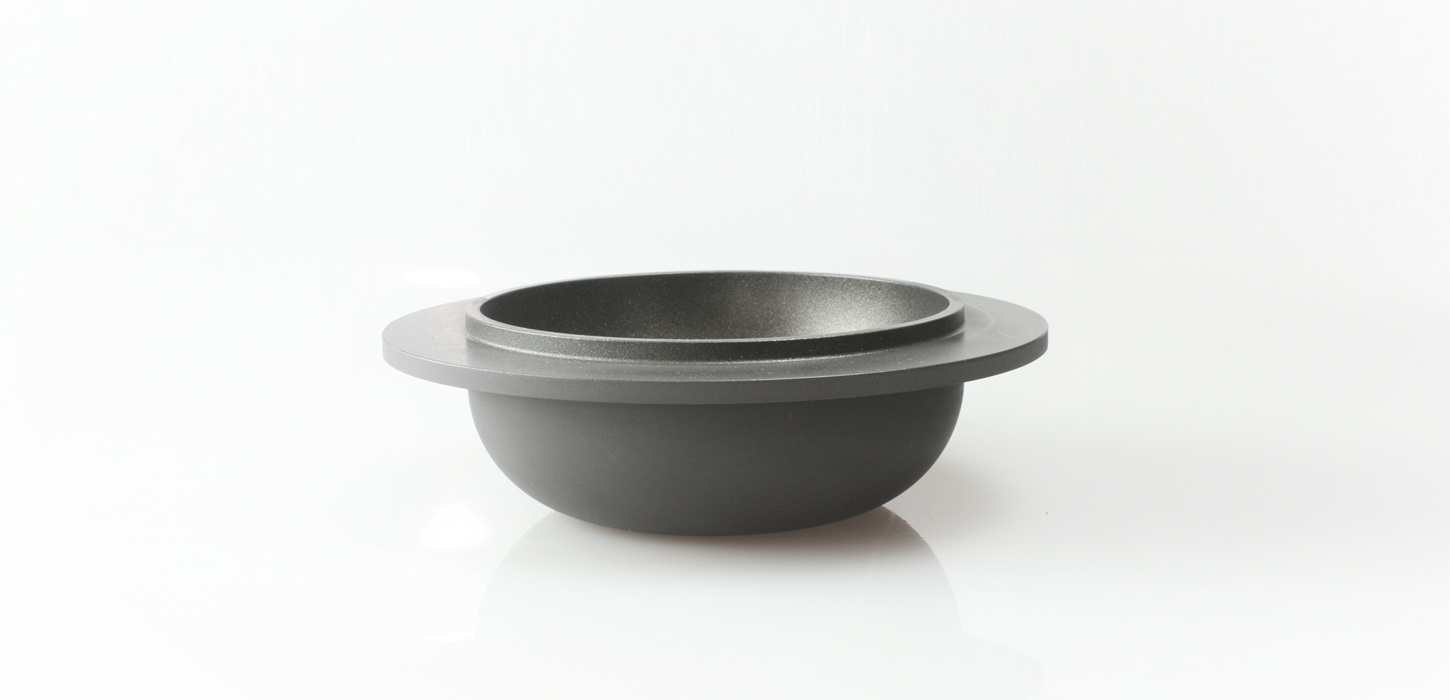 Enjoy a single pot.
Enjoy the atmosphere.
The way of thinking of Zen transmitted to Japan from long ago.
Enjoy the essence rather than seeking luxury.
It is a carbon pot for one who was born with the idea of ​​Zen as a concept.
Sukiyaki is finished deliciously with solid fuel.
Of course you can also cook with direct flame or IH.
Because it transfers heat quickly, the color of the vegetables is finished brilliantly, meat does not taste flavor firmly.
Aki
Heat conductiion is excellent, and heat penetrates evenly
The effects of the far infrared rays ensure the heat penetrates all the way through.
Fluorine processing prevents food from sticking to the surface and makes rinsing a breeze
Rice cooks in just half the time of an earthenware pot

Uncompromising in absolutely every respect
Successfully combining functionality with beautiful design
Brings out the full flavor of your ingredients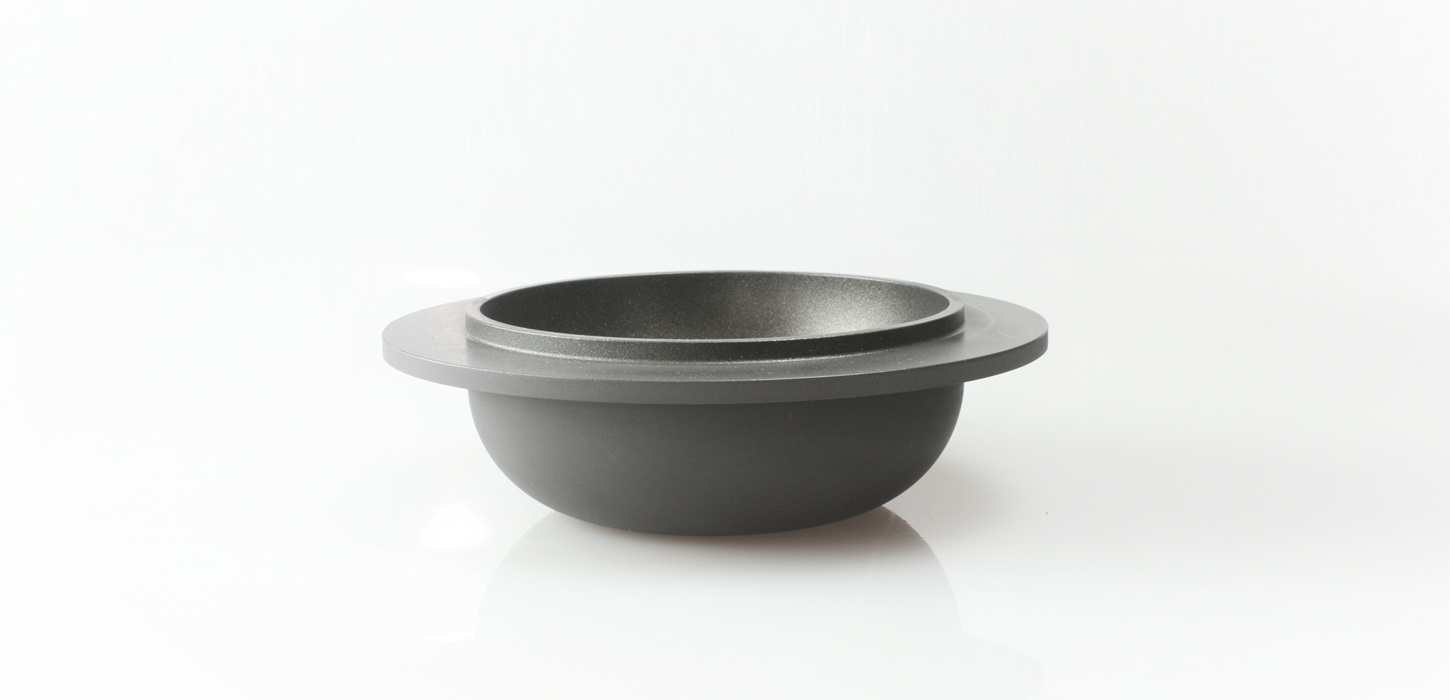 Zen Series "Aki"
inner diameter : 11.3 cm
Width : 16.0 cm
Height : 5.0 cm
Depth : 4.7 cm
Capacity : 340 ml (when filled)
Weight : 350 g
Material: Carbon graphite
Inside: fluorine coat
Outside: Heat resistant processing 600 ℃
Price: 54,000 yen (excluding tax)