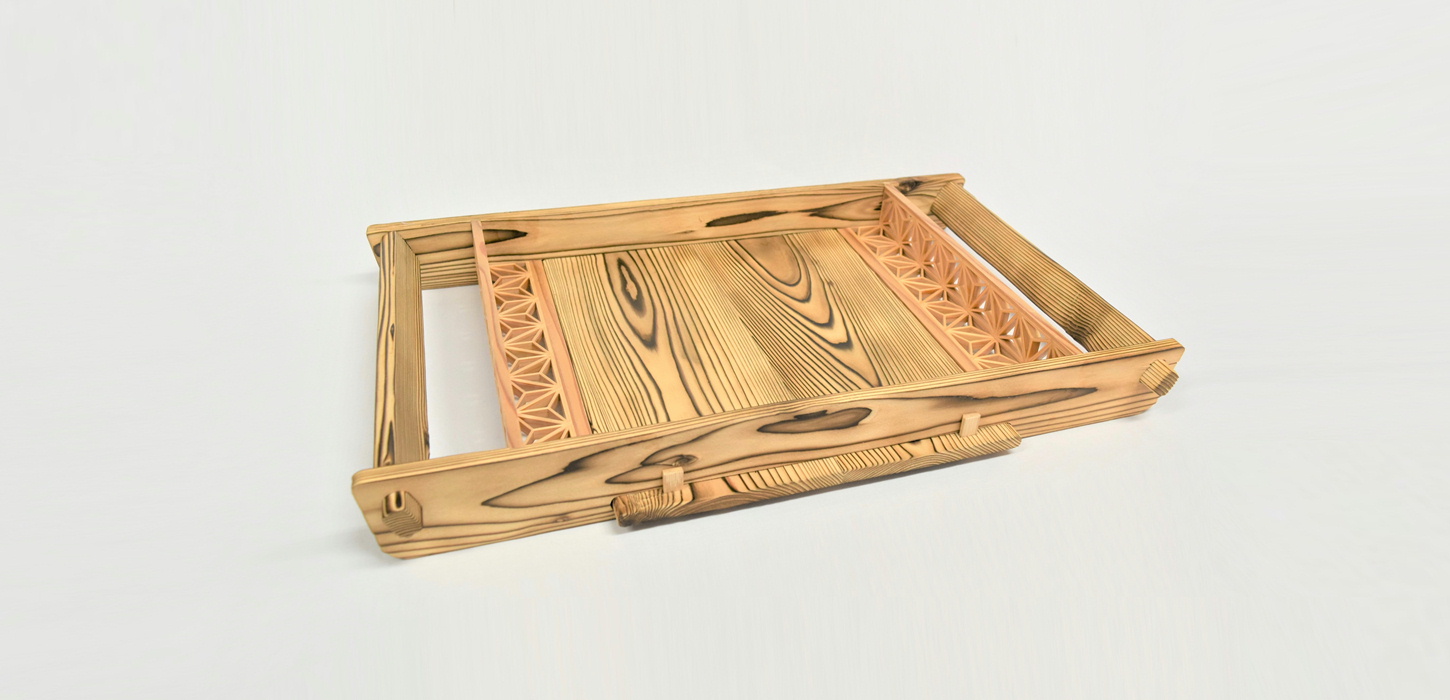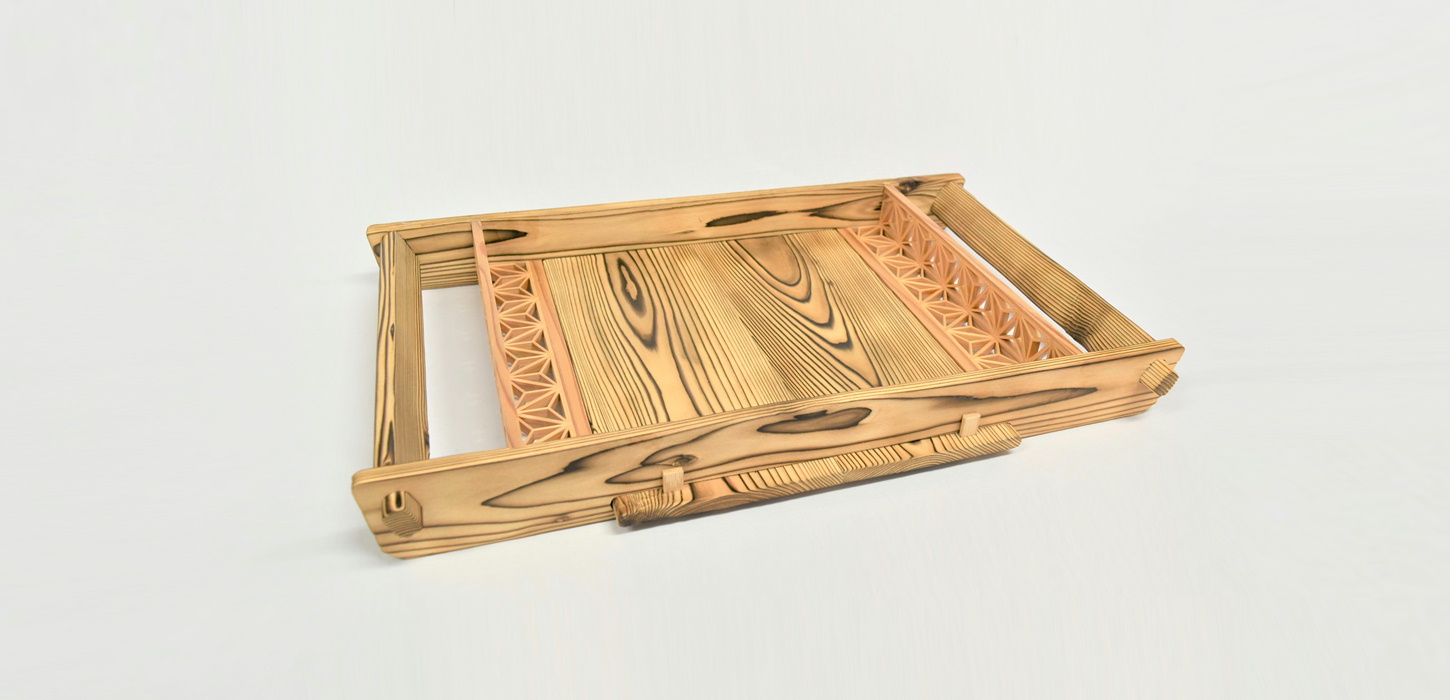 Delicate and beautiful Japanese traditional crafts.
It is a tray using traditional crafts "Ukimoku" and "Kumiko" in Numata City, Gumma Prefecture.
Beautiful Japanese "crafts" with wood grain impressive.
A delicate and complicated pattern is wonderful .
It is a traditional handicraft that Japan boasts of the world, which advanced technology of skilled craftsmen produced.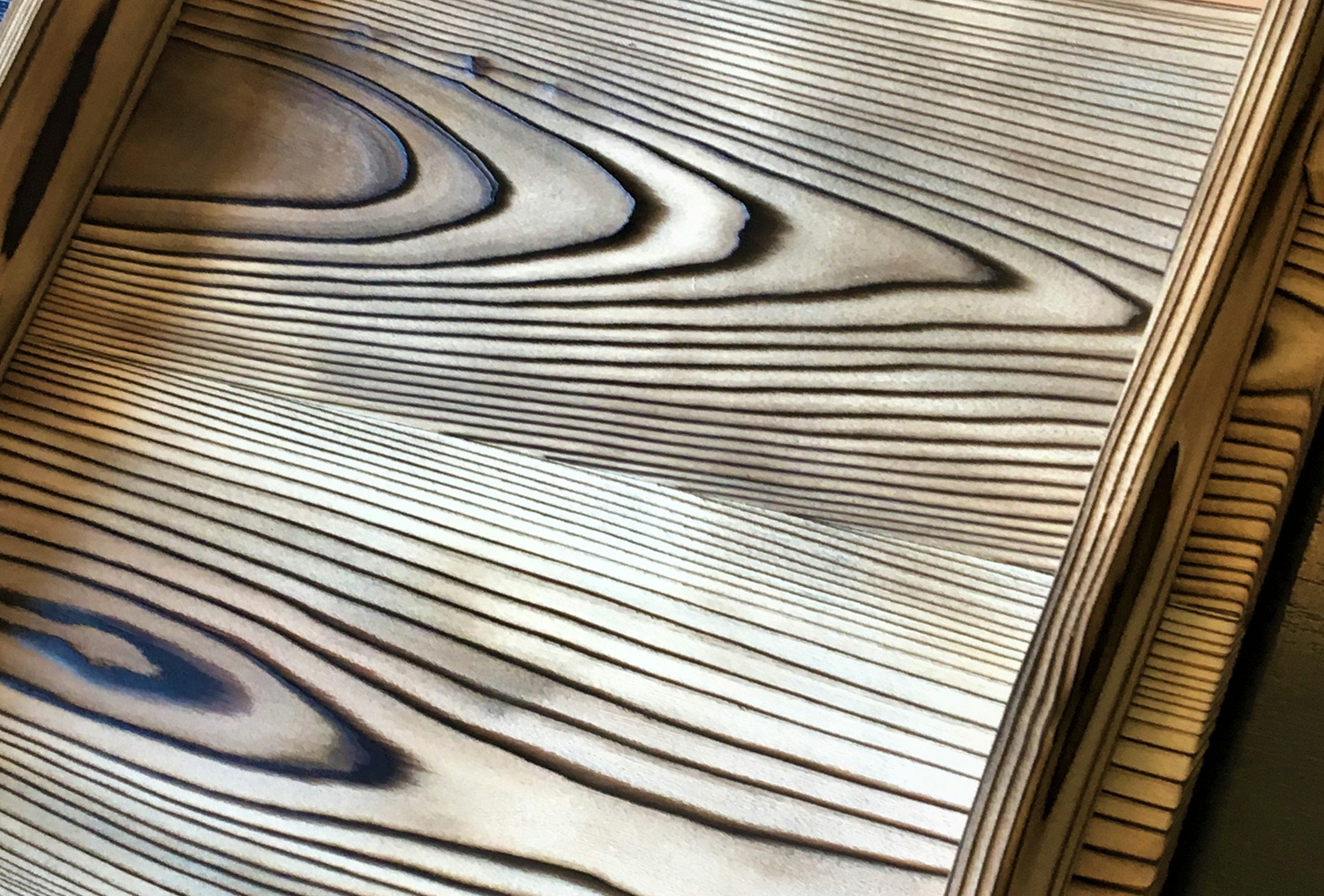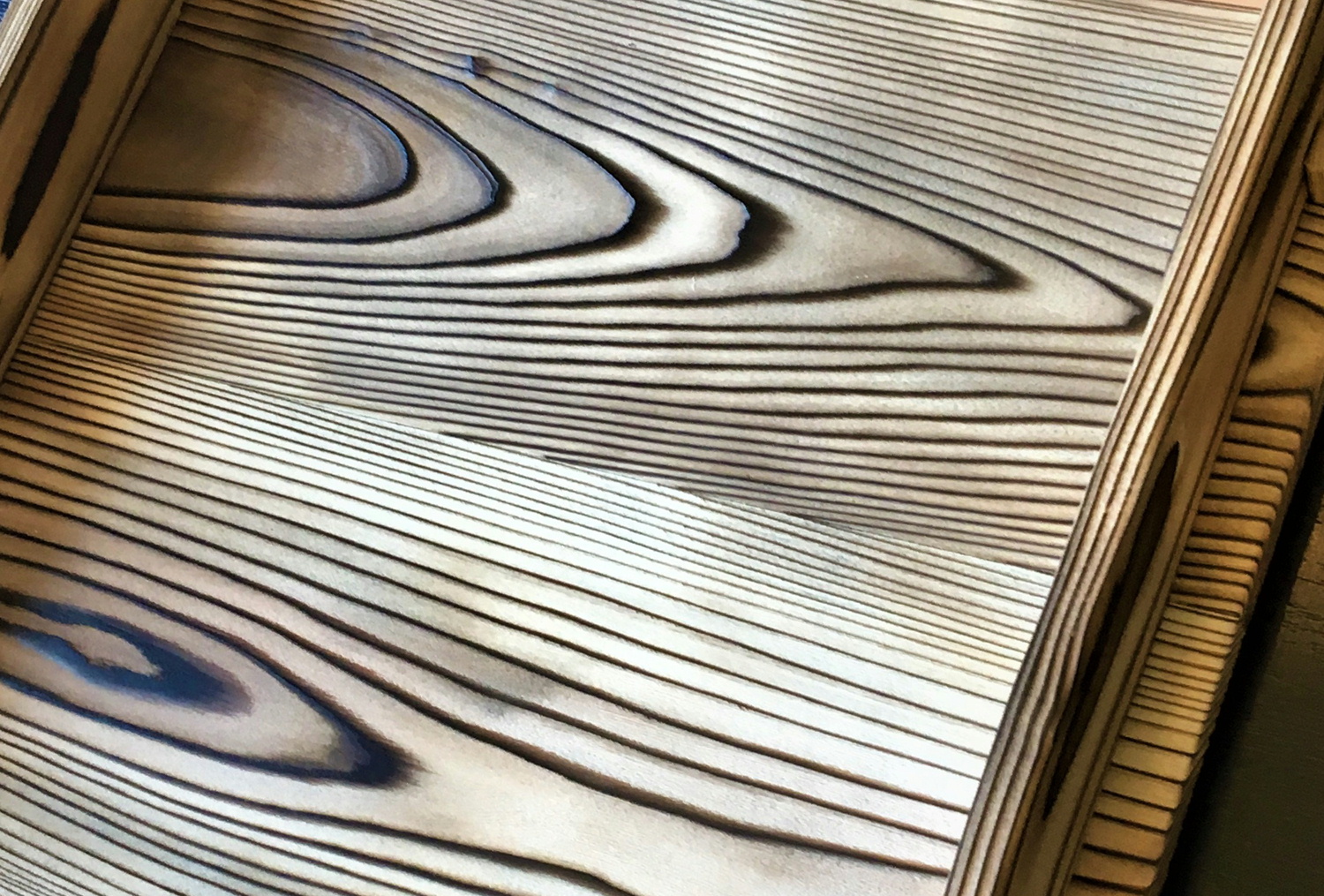 "Ukimoku" is …
It is a cedar made craft produced in Numata city, Gumma prefecture.
The main products are vase, seat table, tea table, tray.
"Ukimoku" is a product of wood using beautiful wood grain.
Beautiful wood grain becomes more beautiful by burning with fire.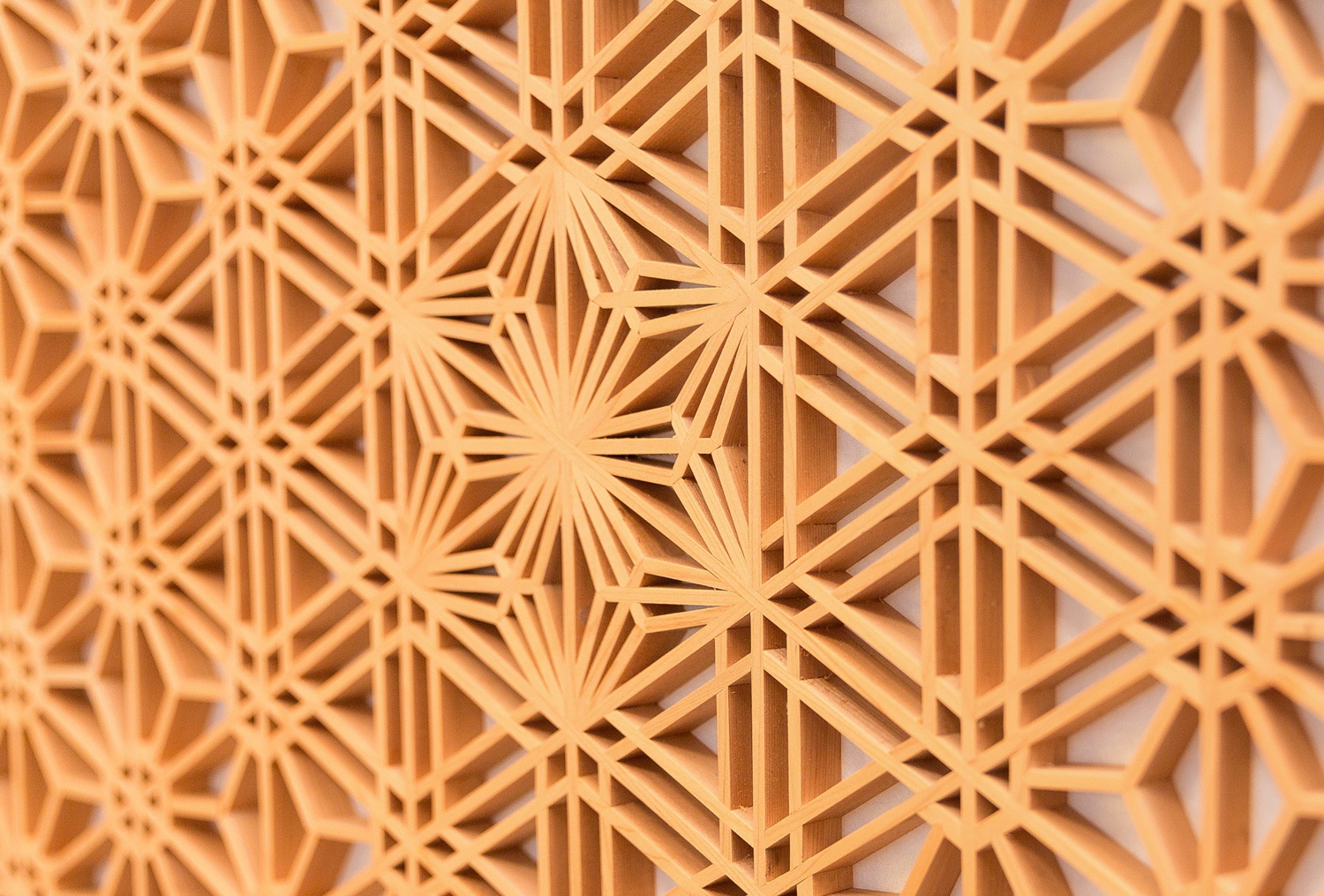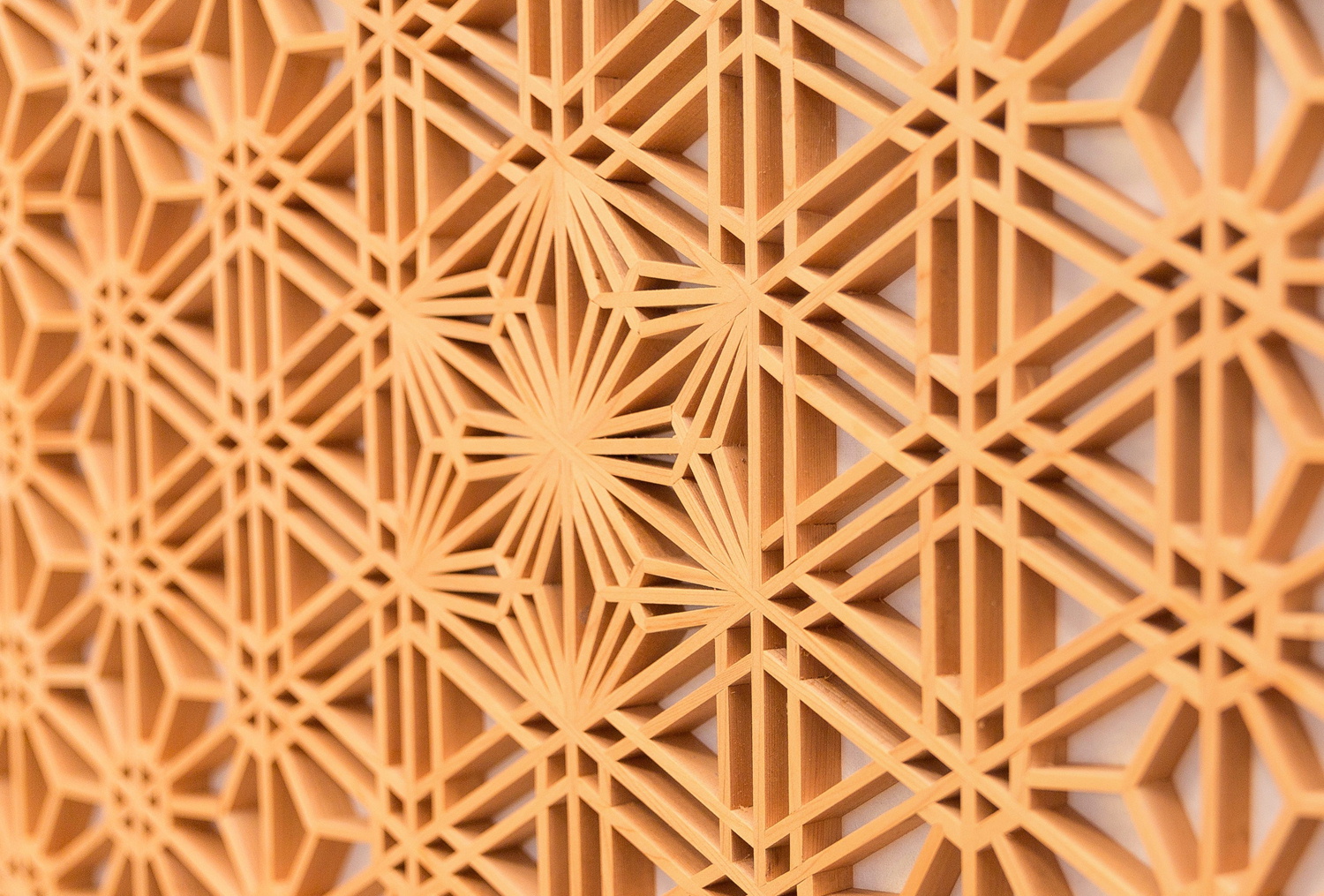 "Kumiko" is …
It is Japanese woodcraft technology that has been polished for many years.
"Kumiko" assembles timber without using nails.