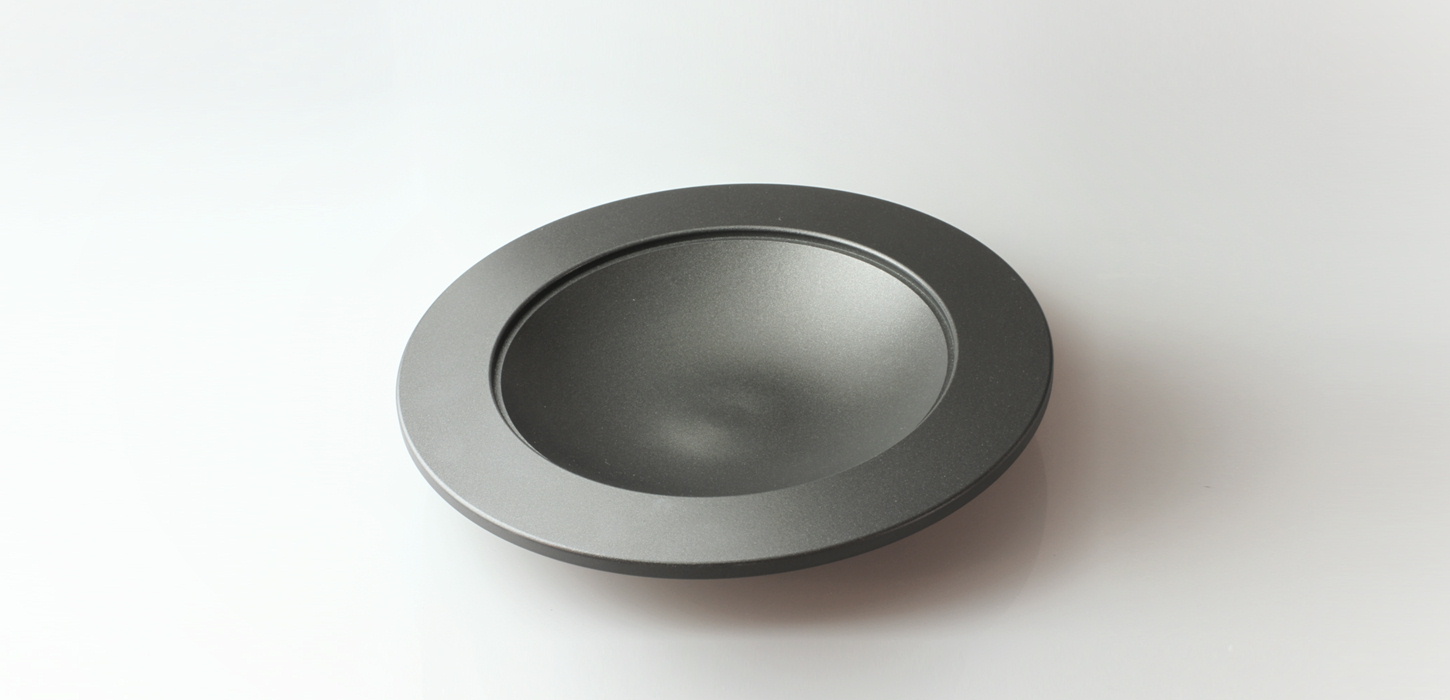 In Japan there is a culture called zen which has been known for a long time.
That culture appreciates simplicity.
The simple design of carbon pot zen has endless possibilities.
The design of this cookware continues to draw out the characteristics of the carbonand these gorgeous shallow pots can also be used directly as serving plates.
The Zen dishes have been praised for their attractive appearance
We have allowed the beautiful natural luster of the carbon to shine through.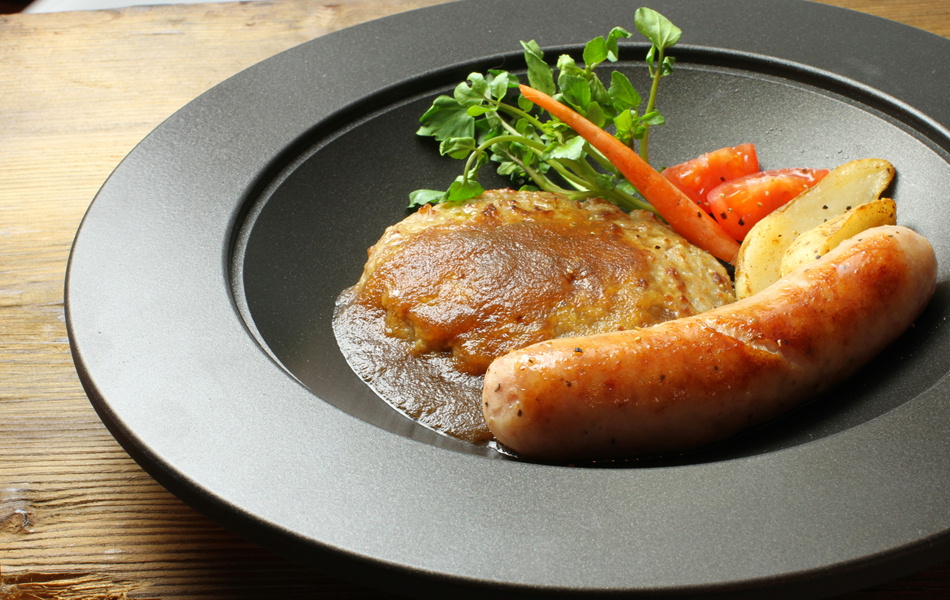 It is possible to cook steaks, fish dishes, sukiyaki while taking advantage of charcoal characteristics.
Because it is excellent in thermal conductivity, heat is uniformly transmitted to the material, evenly.
In addition, we confine the umami in the far infrared effect coming out of charcoal, and finish it soft.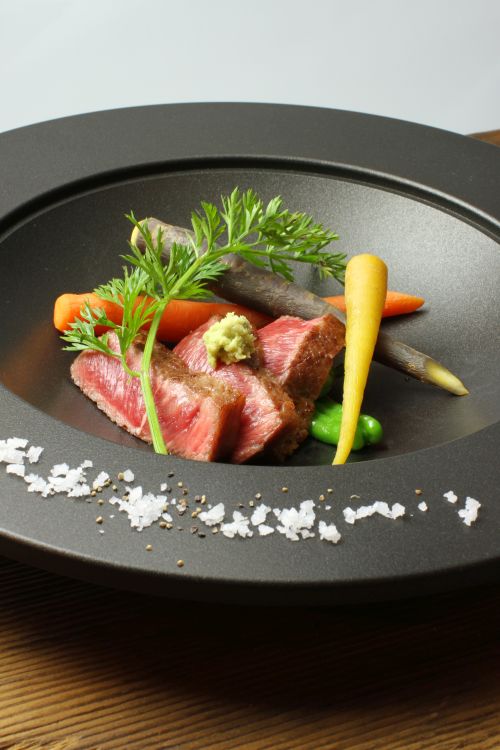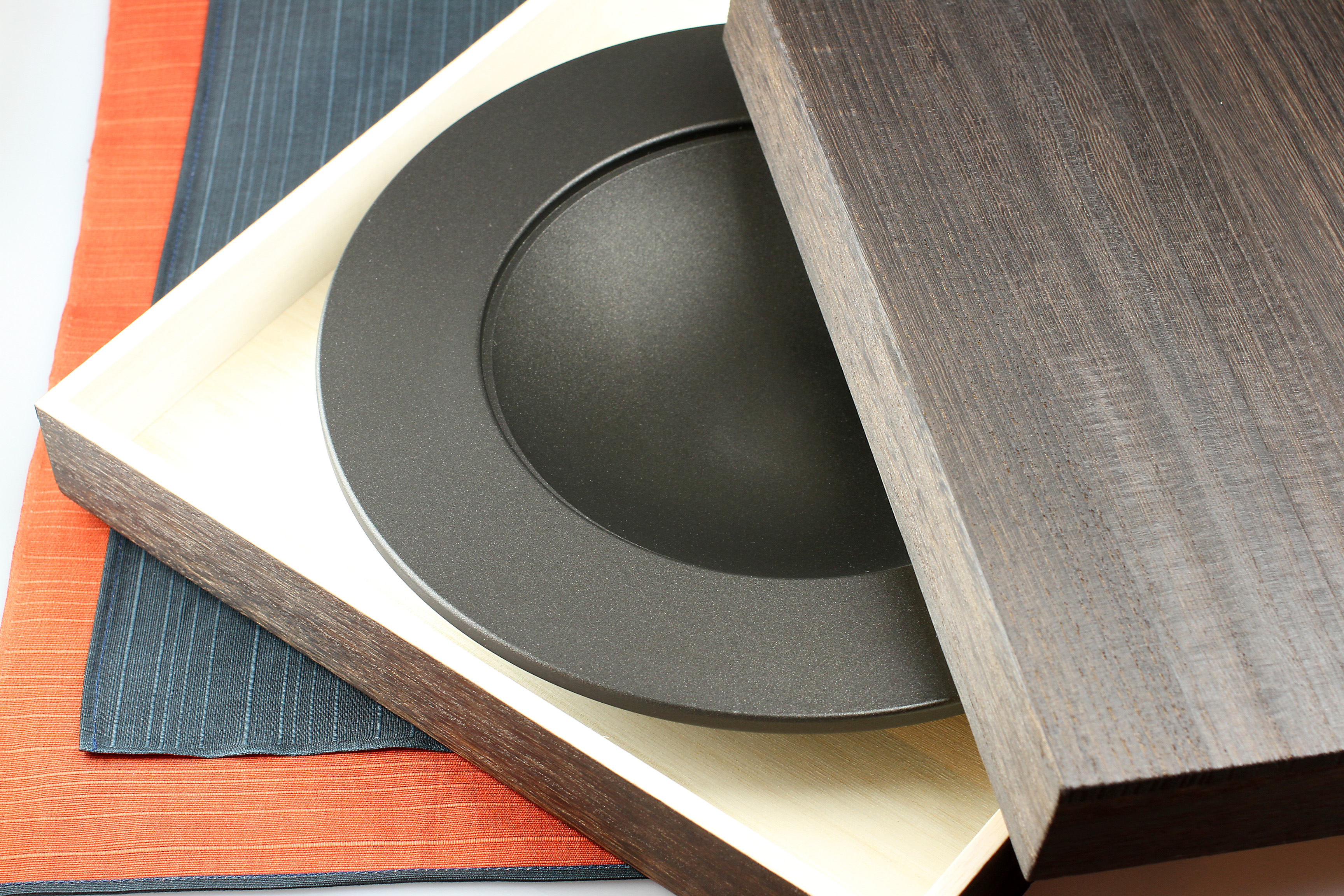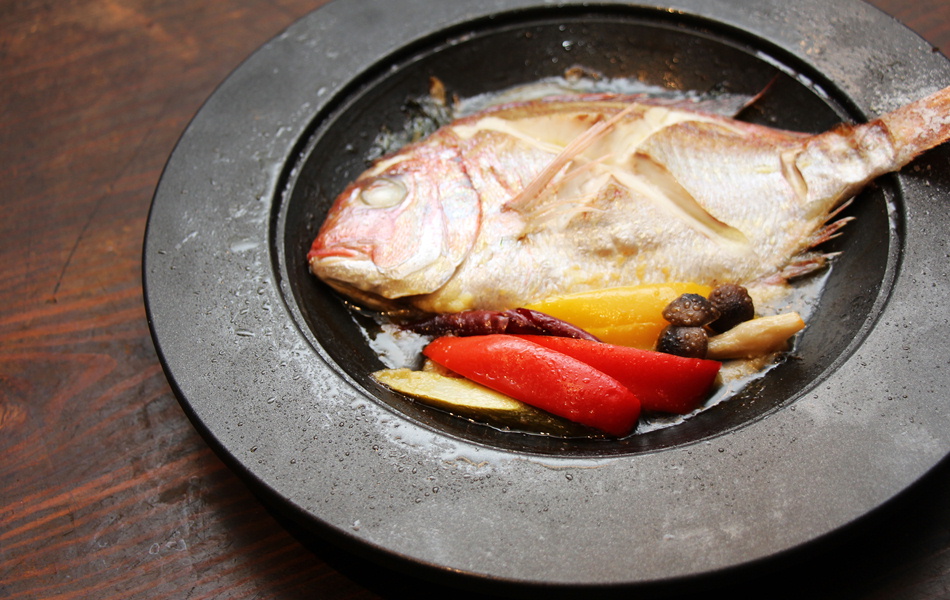 Zen
Heat conductiion is excellent, and heat penetrates evenly
The effects of the far infrared rays ensure the heat penetrates all the way through.
Fluorine processing prevents food from sticking to the surface and makes rinsing a breeze
Rice cooks in just half the time of an earthenware pot

Uncompromising in absolutely every respect
Successfully combining functionality with beautiful design
Brings out the full flavor of your ingredients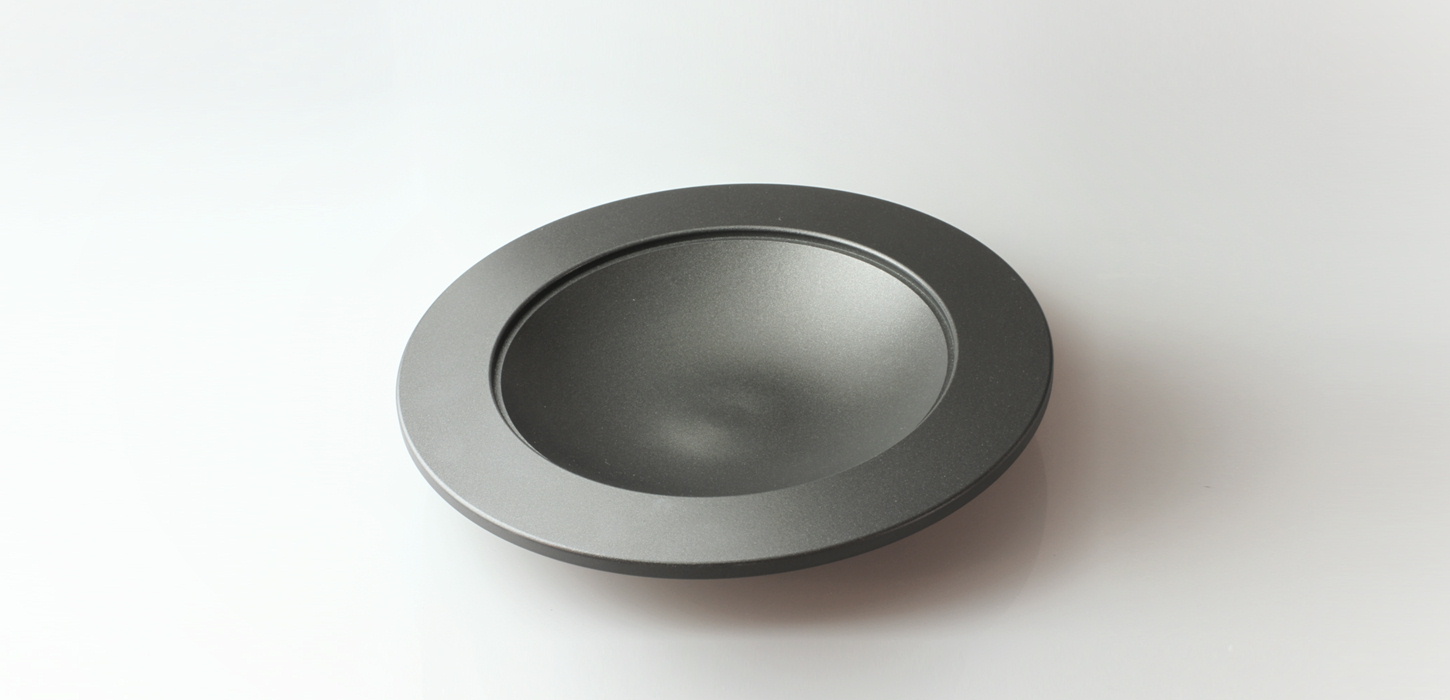 Zen Series "Zen" (Large)
inner diameter : 18.4 cm
Width : 29.0 cm
Height : 4.0 cm
Depth : 3.0 cm
Weight : 812 g
Material: Carbon graphite
Inside: fluorine coat
Outside: Heat resistant processing 600 ℃
Price: 79,000 yen (excluding tax)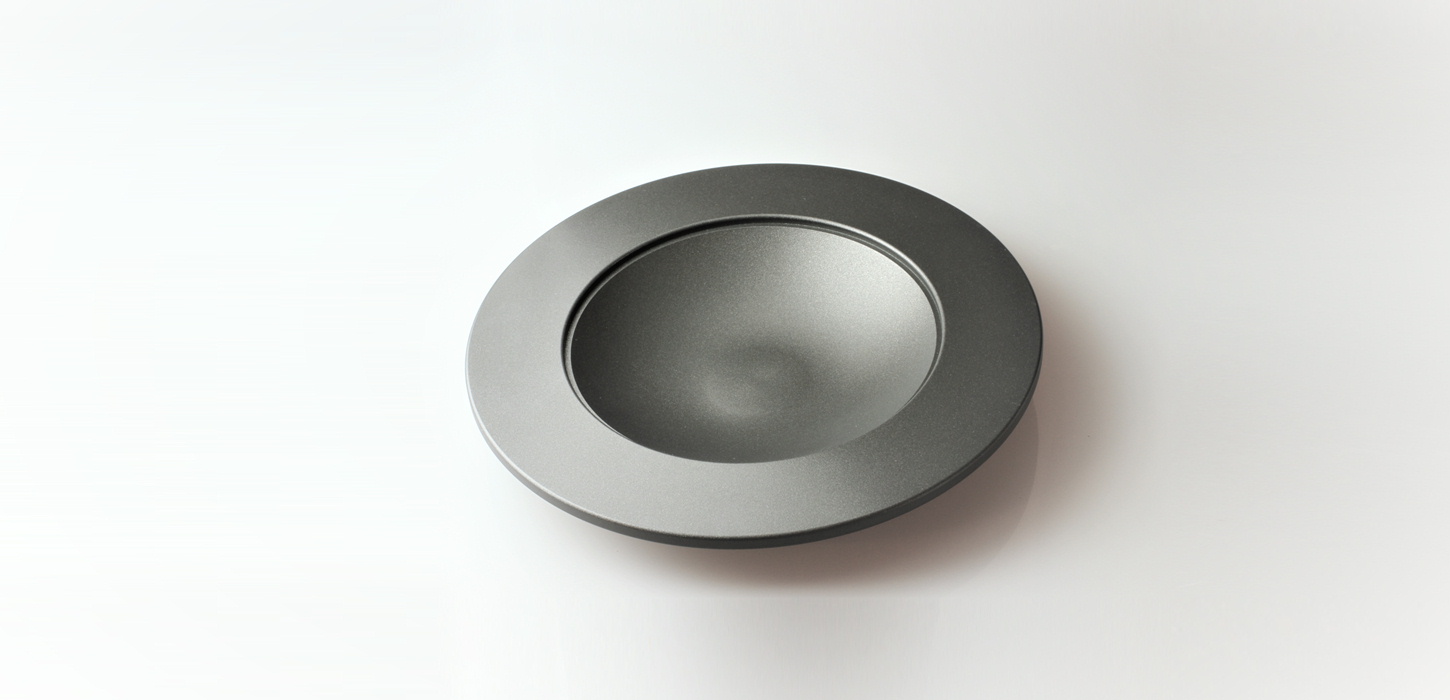 Zen Series "Zen" (Small)
OD: 27.0 cm
Height: 5.0 cm
Weight: 0.89 Kg
Material: Carbon graphite
Inside: fluorine coat
Outside: Heat resistant processing 600 ℃
Price: 73,000 yen (excluding tax)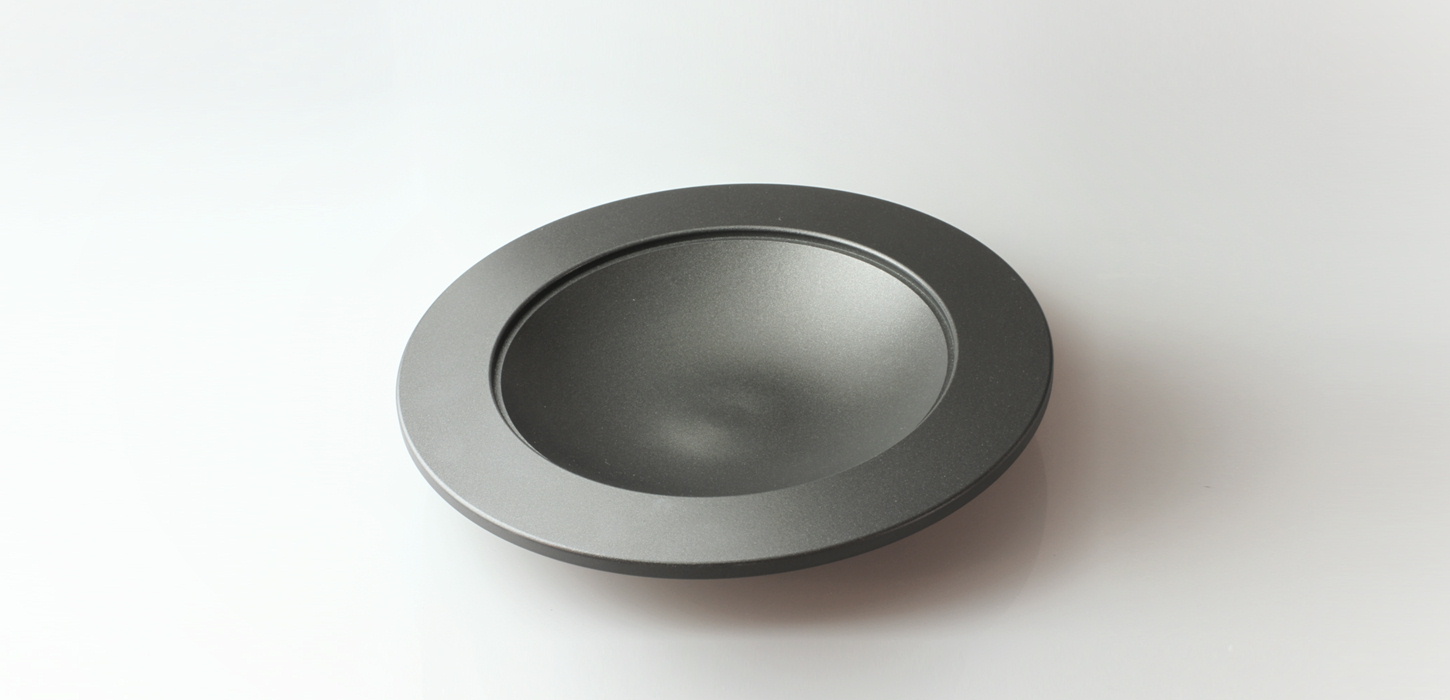 Lid (optional)
Height : 4.5 cm
Weight : 568 g
Material : Carbon graphite
Inside : fluorine coat
Price : 35,000 yen (excluding tax)