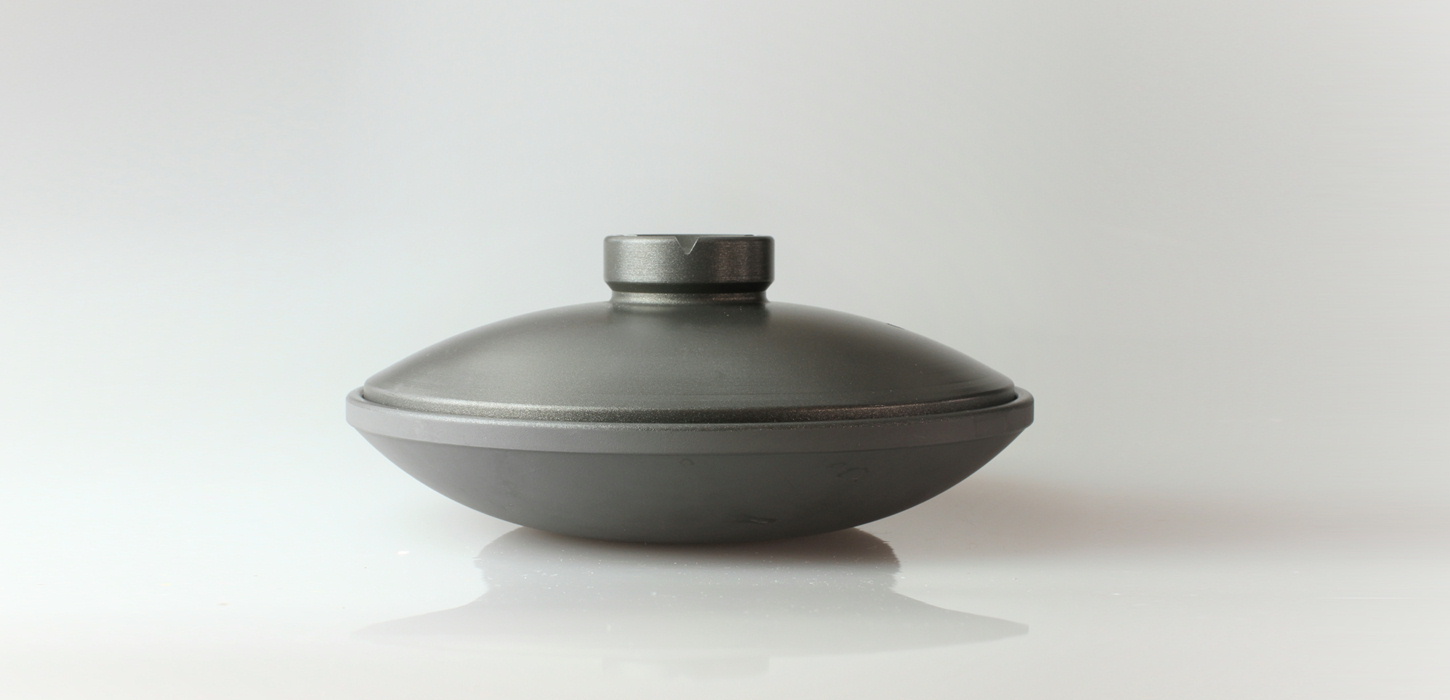 We made ceramics grill pan with carbon material.
As the thermal conductivity is excellent, it will quickly become hot like a steel plate and bake the surface of the material.
From there we will carefully introduce heat internally with the effect of far infrared rays.
Because it is a coking pot that can also be anhydrously cooked, it is possible to cook while taking advantage of the moisture of the material.
Because the thermal conductivity is good, even solid fuel can be cooked.
Usage spreads indefinitely.
It can be cooked by direct flame or IH.
Bake at high fire power.
Simply simmer.
Steam using raw materials.
Various cooking is available.
It can also be cooked on a desk using solid fuel.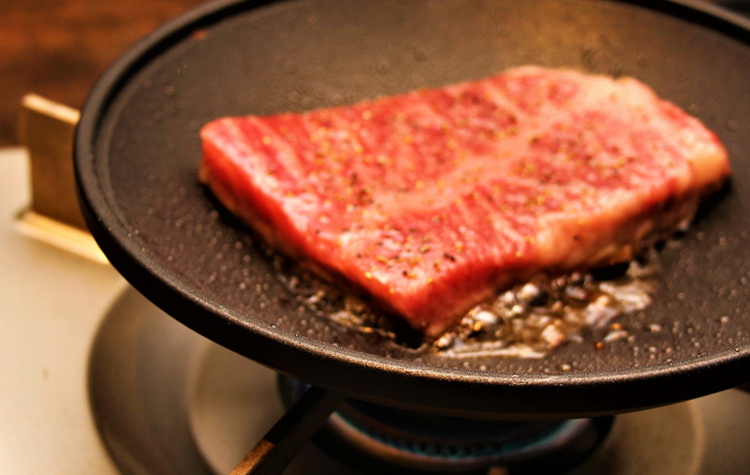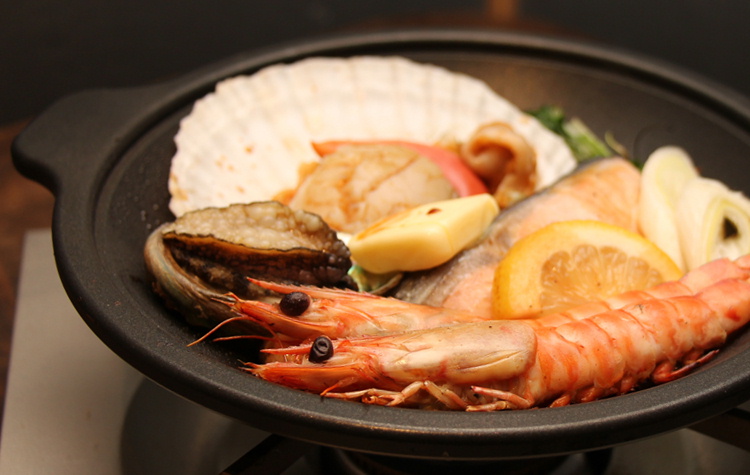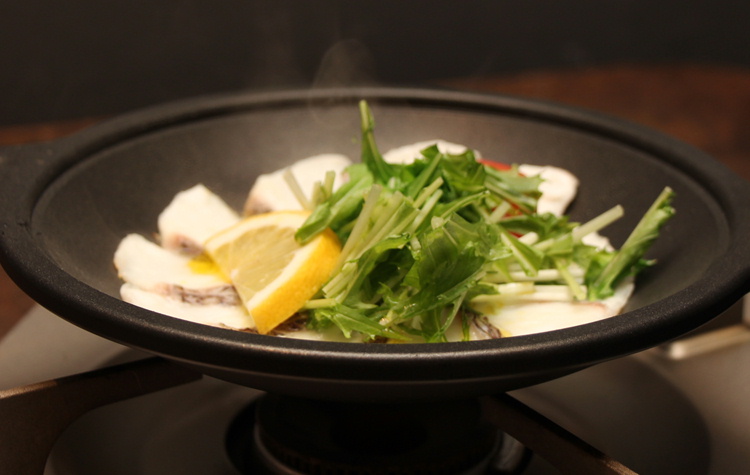 Heat conductiion is excellent, and heat penetrates evenly
The effects of the far infrared rays ensure the heat penetrates all the way through.
Fluorine processing prevents food from sticking to the surface and makes rinsing a breeze
Rice cooks in just half the time of an earthenware pot

Uncompromising in absolutely every respect
Successfully combining functionality with beautiful design
Brings out the full flavor of your ingredients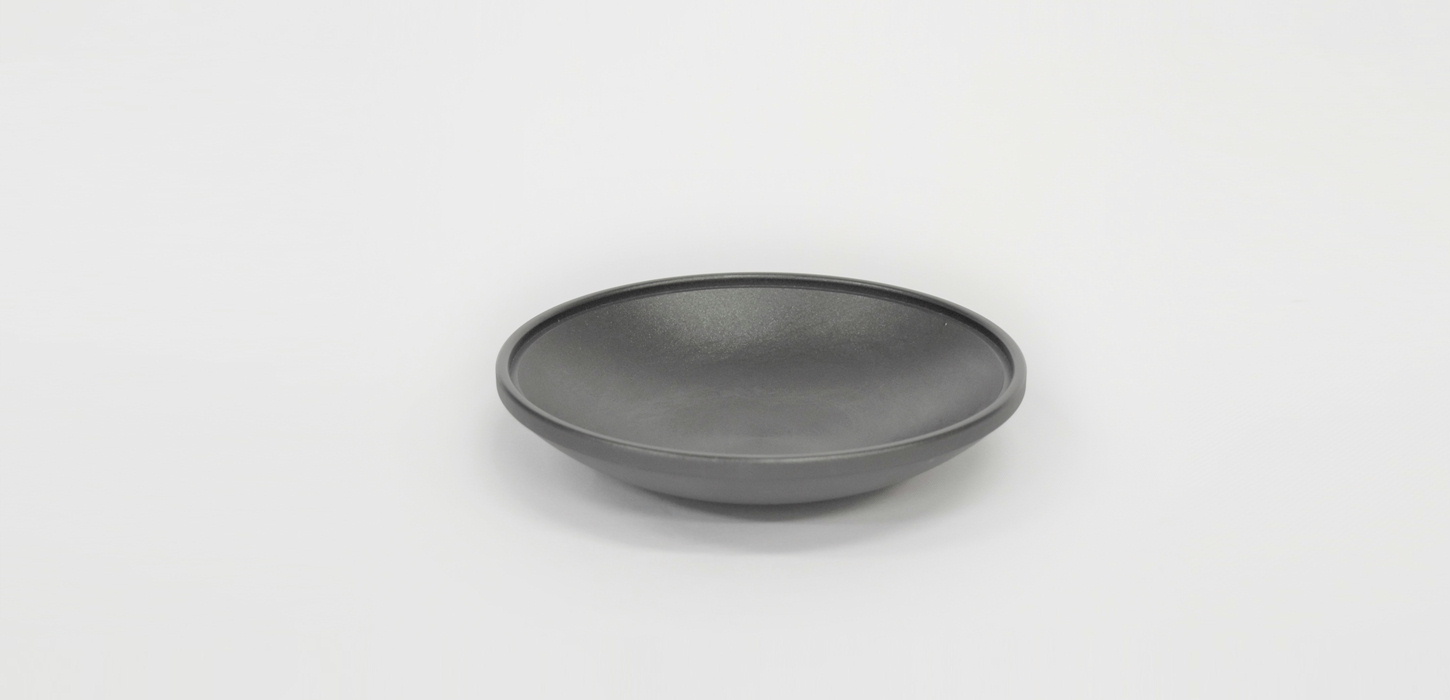 Ten (no handle)
inner diameter : 18.4 cm
Width : 20.0 cm
Height : 4.0 cm
Depth : 3.0 cm
Capacity : 600 ml (when filled)
Weight : 1.1 kg
Material : Carbon graphite
Inside : fluorine coat
Outside : Heat resistant processing 600 ℃
Price : 62,000 yen (excluding tax)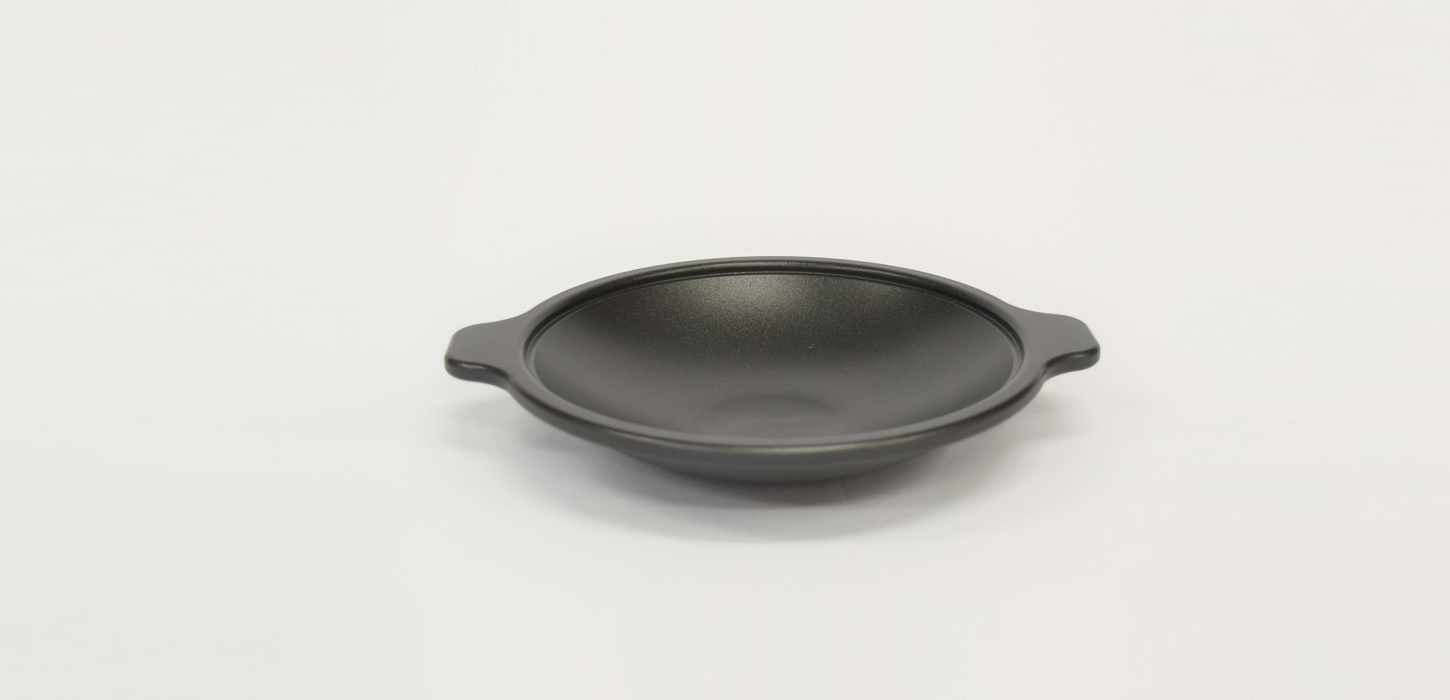 Ten(square handle)
inner diameter : 18.4 cm
Width (incl.handles) : 20.0 cm
Height : 4.0 cm
Depth : 3.0 cm
Capacity : 600 ml (when filled)
Weight : 1.1 kg
Material : Carbon graphite
Inside : fluorine coat
Outside : Heat resistant processing 600 ℃
Price : 76,000 yen (excluding tax)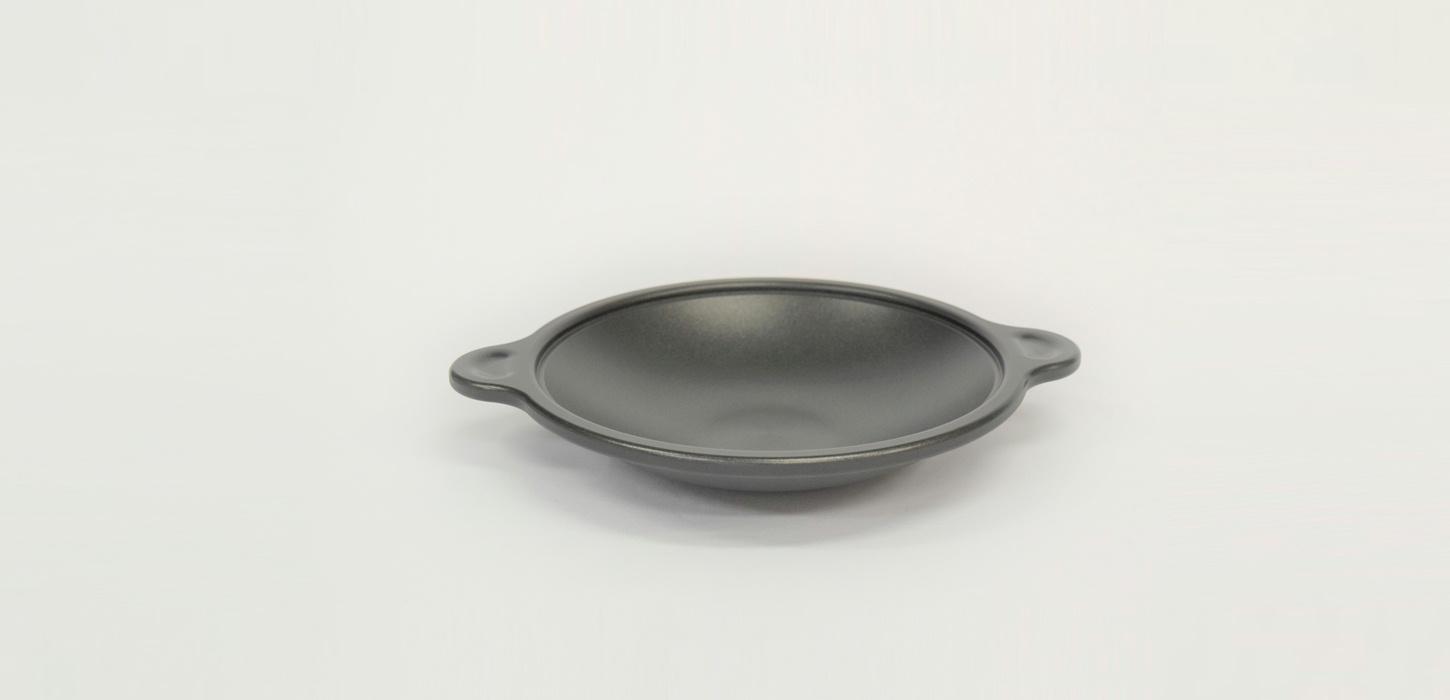 Ten(round handle)
inner diameter : 18.4 cm
Width (incl.handles) : 20.0 cm
Height : 4.0 cm
Depth : 3.0 cm
Capacity : 600 ml (when filled)
Weight : 1.1 kg
Material : Carbon graphite
Inside : fluorine coat
Outside : Heat resistant processing 600 ℃
Price : 99,000 yen (excluding tax)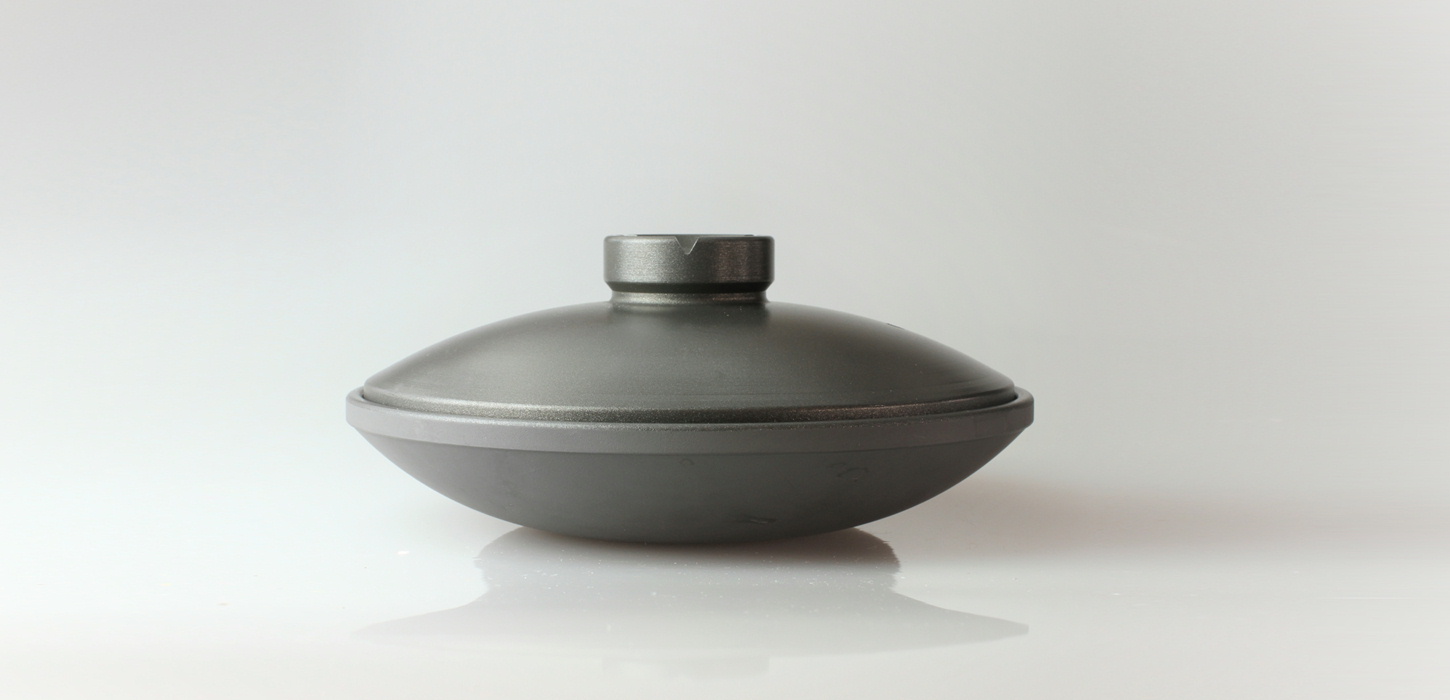 lid
Height : 4.5 cm
Weight : 568 g
Material : Carbon graphite
Inside : fluorine coat
Price : 35,000 yen (excluding tax)