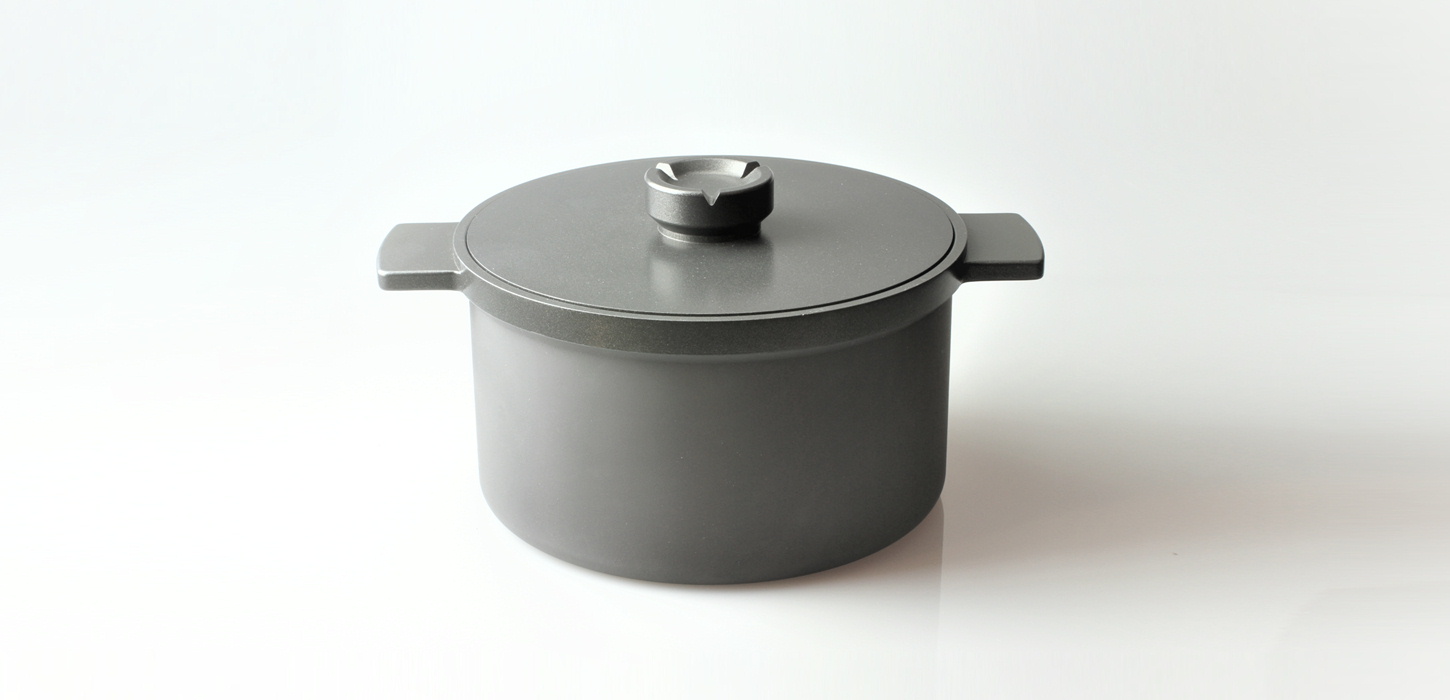 Cocot hotpot "Mai" that was carefully made one by one by the craftsman.
The carbon of the material draws out the characteristics of the cocot hot pot to the maximum.
The lid of the pot is made of carbon.
Cooking becomes delicious by far infrared effect.
Also, since heat is tightly conveyed to the material, it is possible to cook anhydrous.
Stewed vegetables and meat dishes will be delicious in a short time.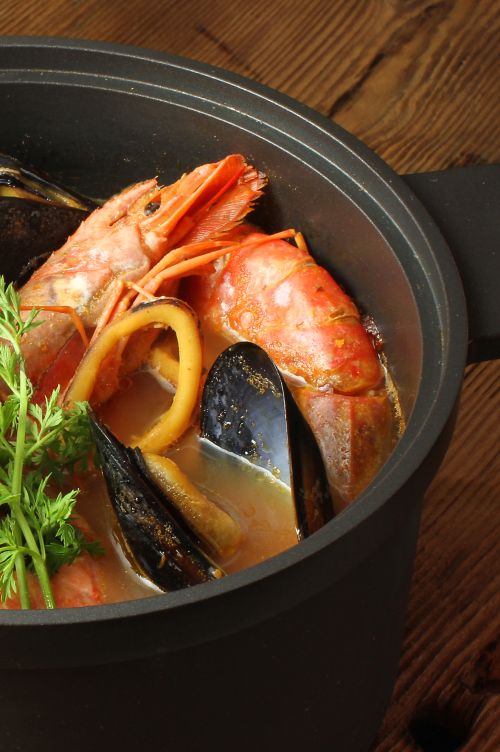 This pot also supports direct fire, oven, IH.
Inner diameter 26 cm.
It is very convenient because any food can be cooked.
It is lighter and easier to handle than a cast iron pot. It is also excellent in durability.
After cooking you can serve on the table as it is, with excellent heat retention.
A simple round form matches any table.
Characteristic lid delivers delicious cuisine to bring the steam from the material back into the pot again.
It is easy to wash because the interior of the pot is fluorine-processed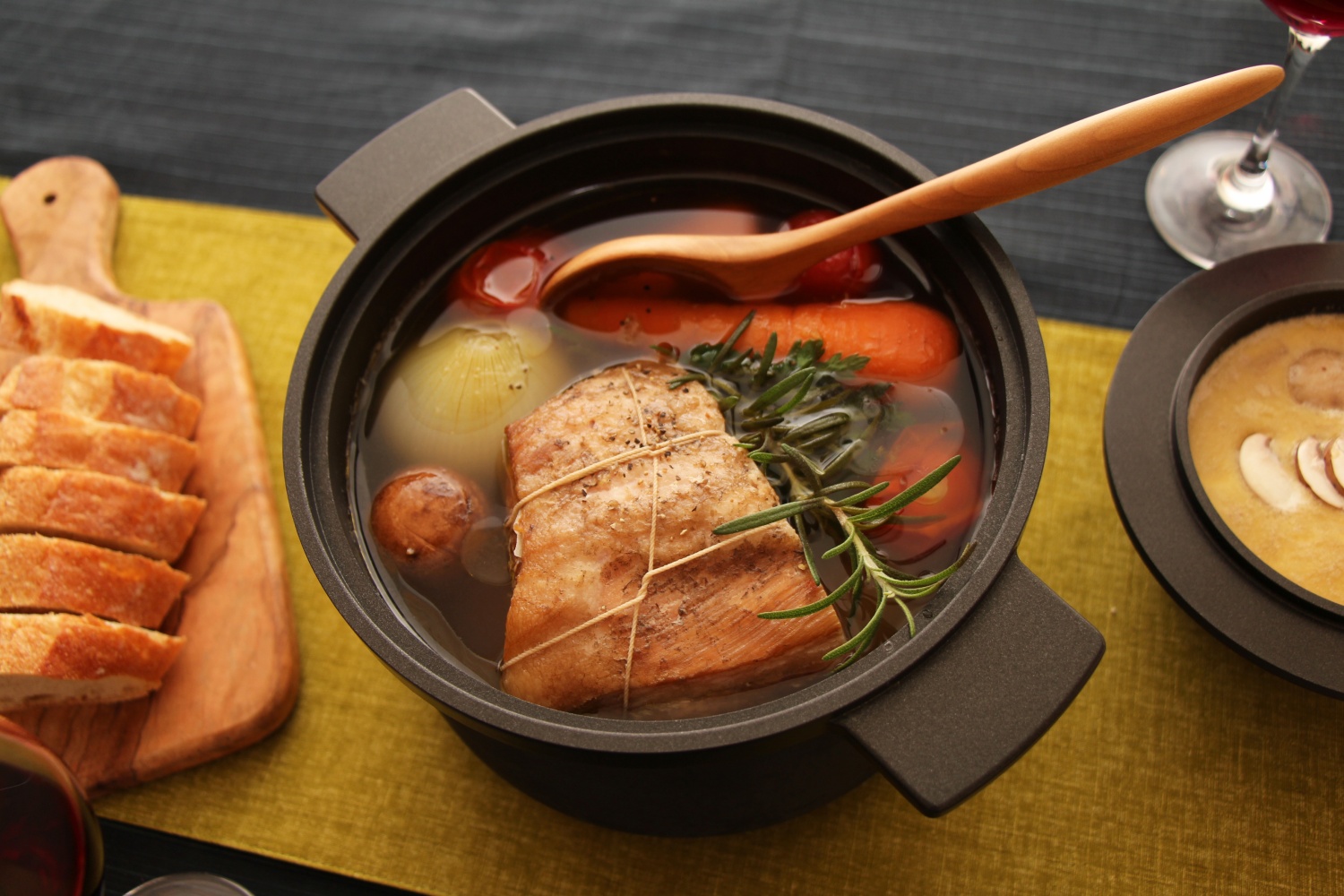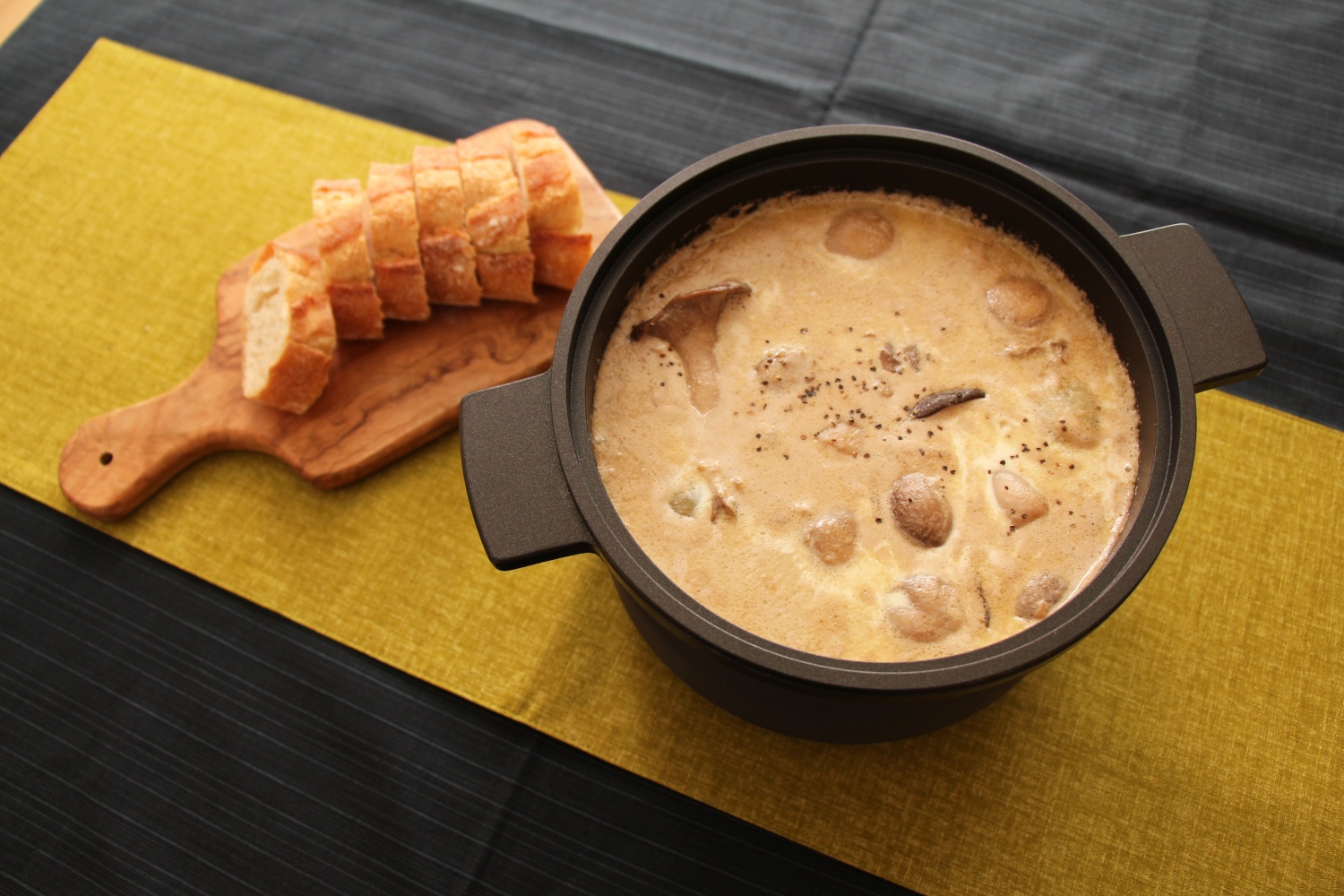 Heat conductiion is excellent, and heat penetrates evenly
The effects of the far infrared rays ensure the heat penetrates all the way through.
Fluorine processing prevents food from sticking to the surface and makes rinsing a breeze
Rice cooks in just half the time of an earthenware pot

Uncompromising in absolutely every respect
Successfully combining functionality with beautiful design
Brings out the full flavor of your ingredients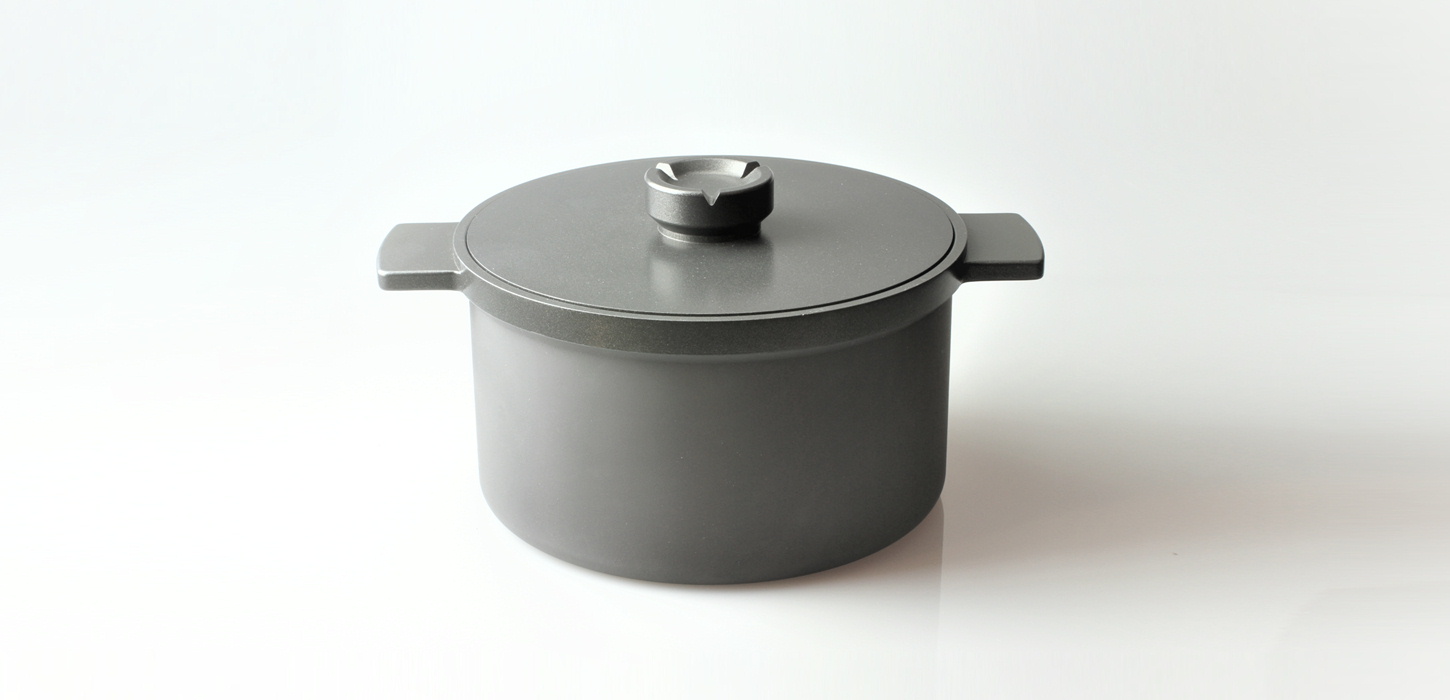 Cocot hotpot Mai (large)
inner diameter : 24.0 cm
Width (incl.handles) : 31.2 cm
Height (incl.lid) : 15.4 cm
Depth : 12.7 cm
Capacity : 6.0 L (when filled)
Weight : 2.7 kg
Material : Carbon graphite
Inside : fluorine coat
Outside : Heat resistant processing 600 ℃
Price : 186,000 yen (excluding tax)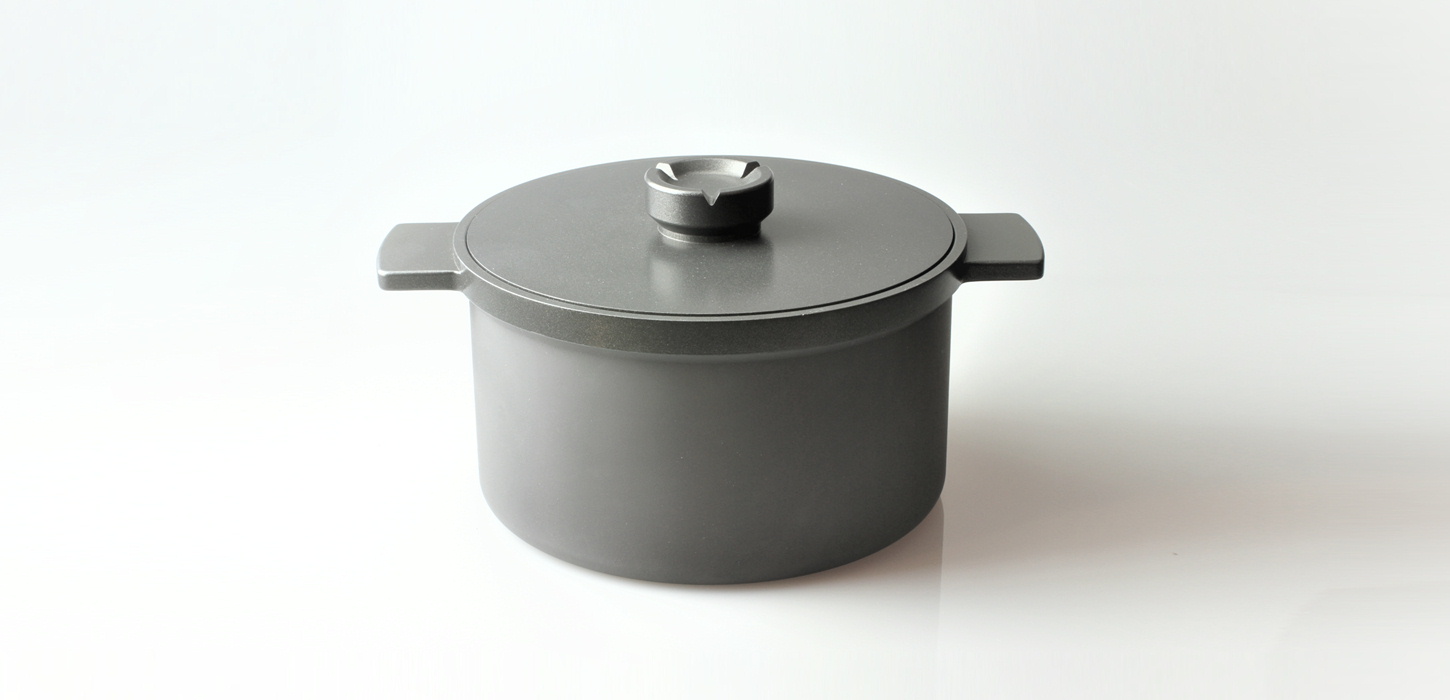 Cocot hotpot Mai (small)
inner diameter : 17.8 cm
Width (incl.handles) : 26.0 cm
Height (incl.lid) : 12.4 cm
Depth : 9.1 cm
Capacity : 2.7 L (when filled)
Weight : 1.5 kg
Material : Carbon graphite
Inside : fluorine coat
Outside : Heat resistant processing 600 ℃
Price : 161,000 yen (excluding tax)