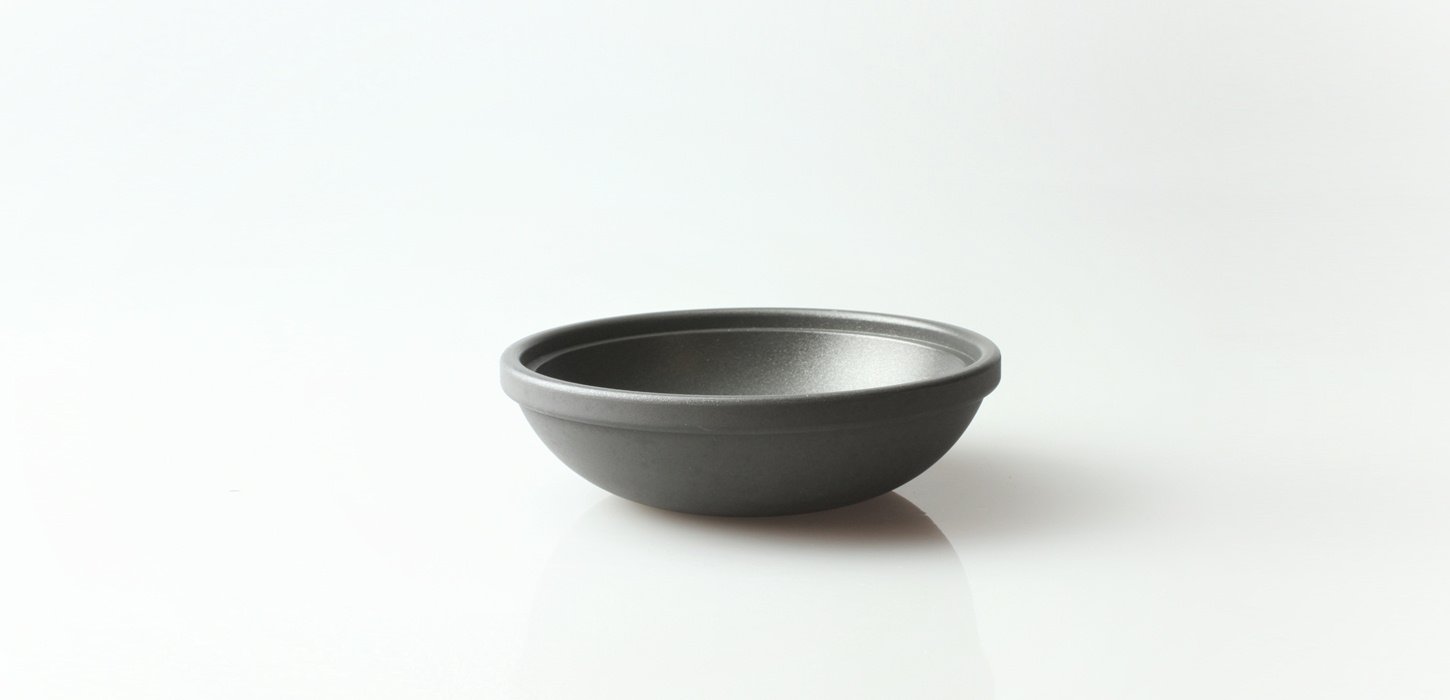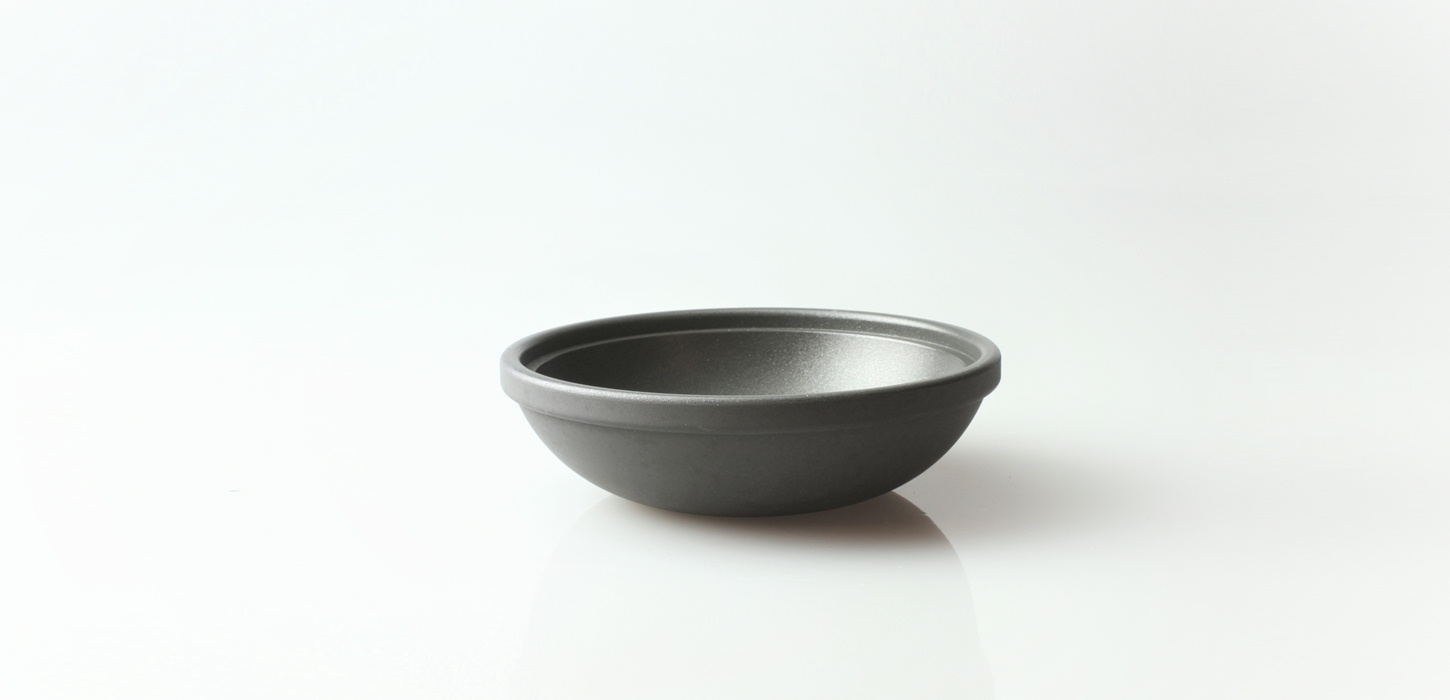 Cazuela is the Spanish name for an ajillo pot.
I made this Cazuela with carbon material.
The performance as a cookware is outstanding.
This cazuela pot brings out the fragrance and flavors of olive oil and garlic like only carbon can.
This pot will draw out the flavors of any ingredient, whether shellfish, mushrooms, vegetables or meat.
This is a fantastic cookware item for exacting chefs to have in their armory.
Simply put the dish on the heat, then add a baguette and it's ready for the table.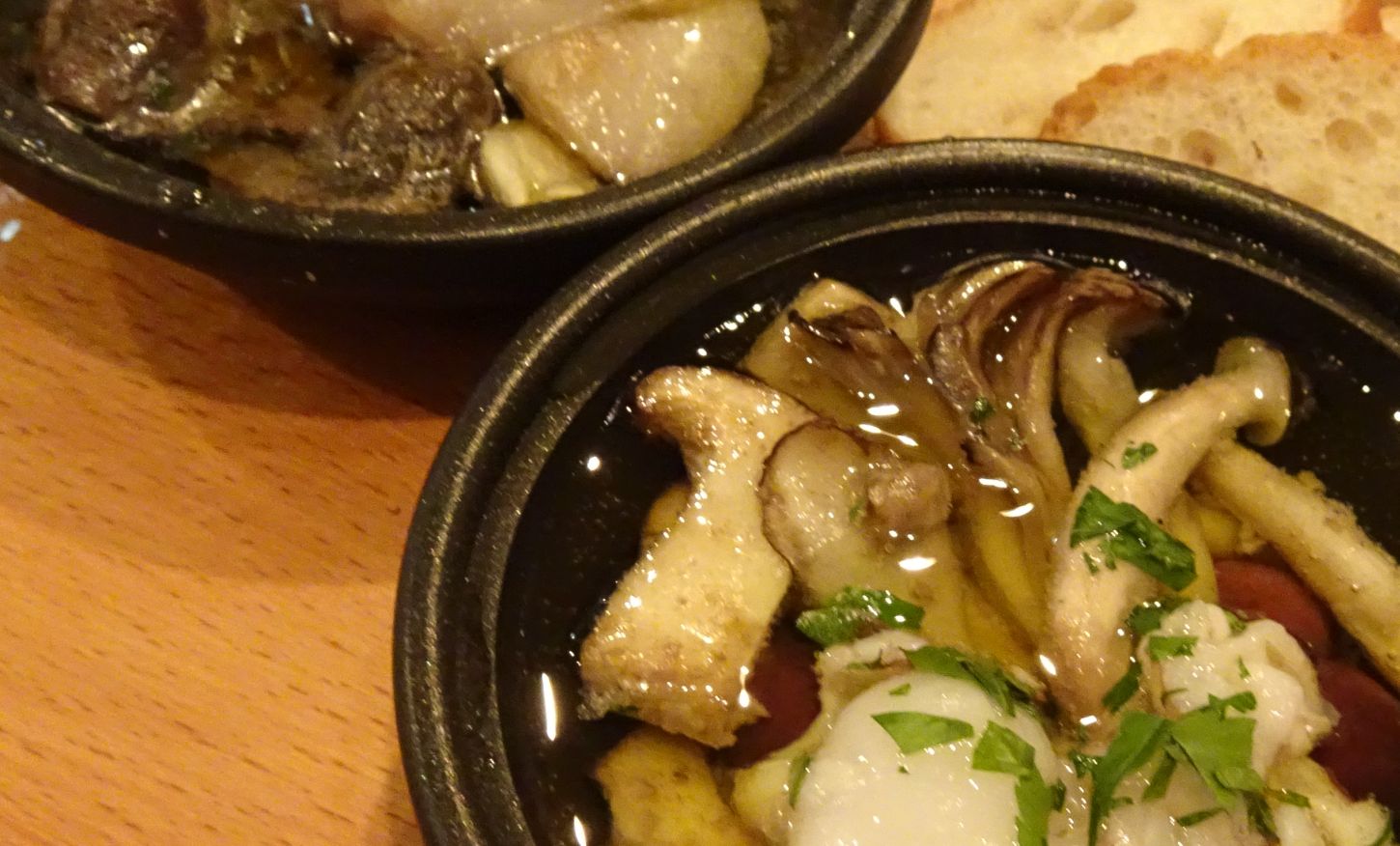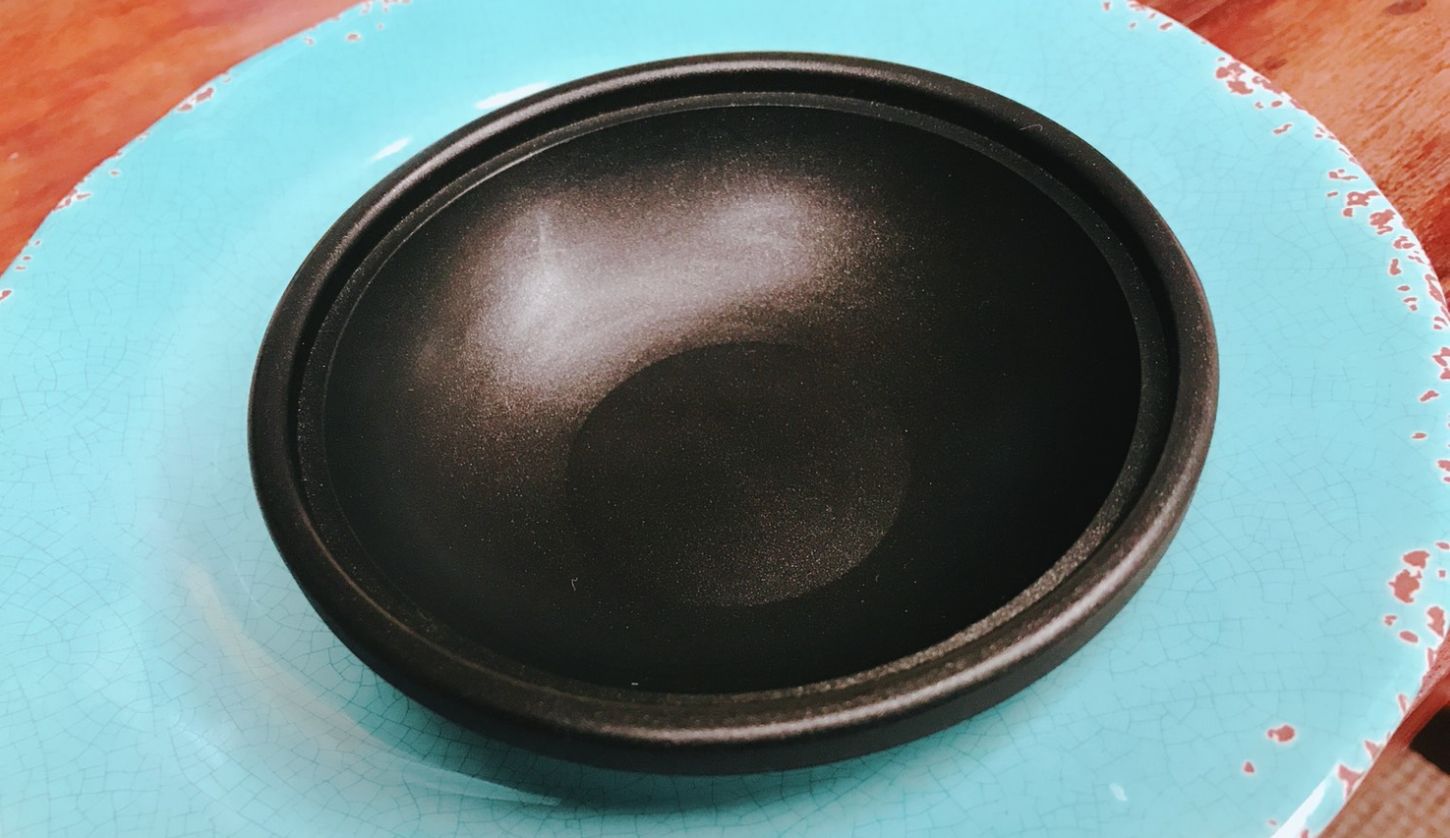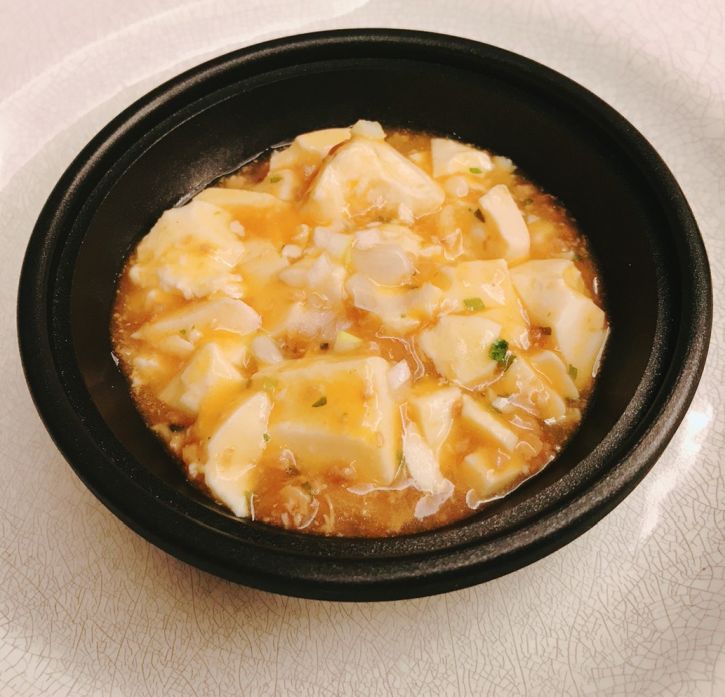 Heat conductiion is excellent, and heat penetrates evenly
The effects of the far infrared rays ensure the heat penetrates all the way through.
Fluorine processing prevents food from sticking to the surface and makes rinsing a breeze
Rice cooks in just half the time of an earthenware pot

Uncompromising in absolutely every respect
Successfully combining functionality with beautiful design
Brings out the full flavor of your ingredients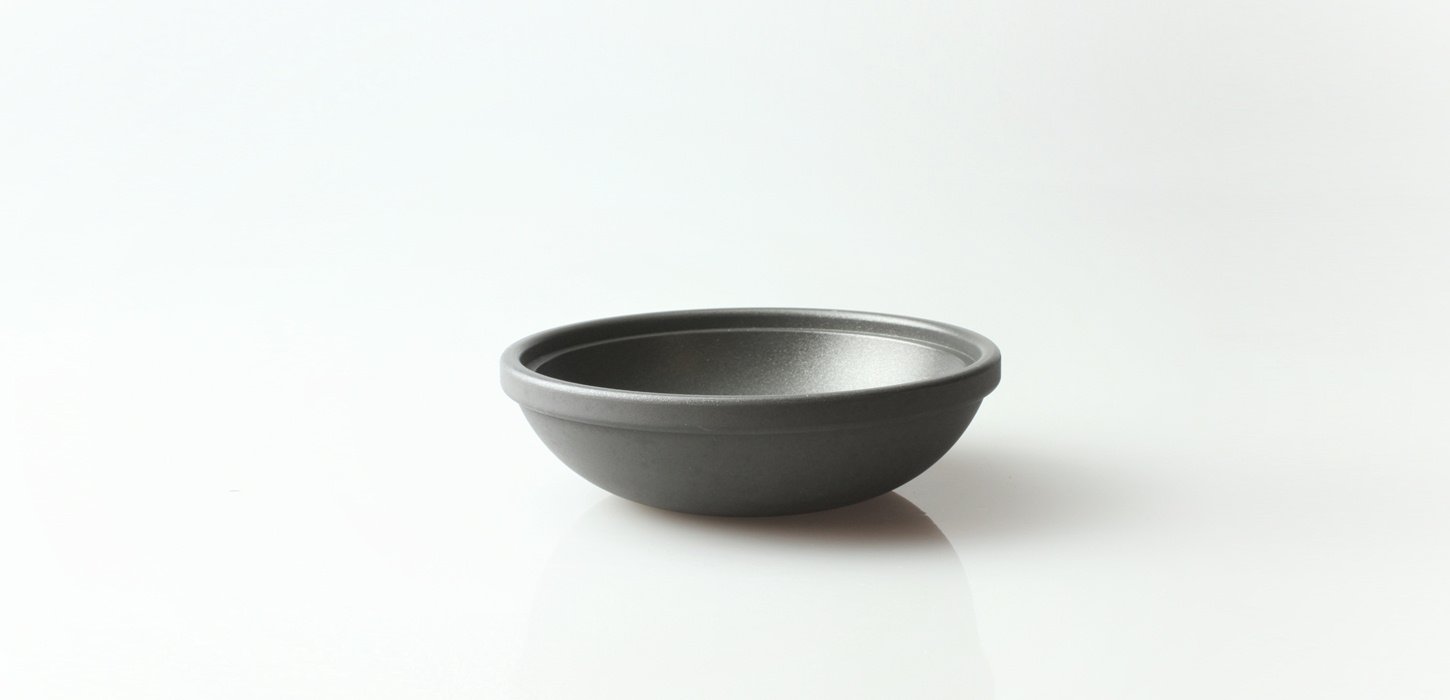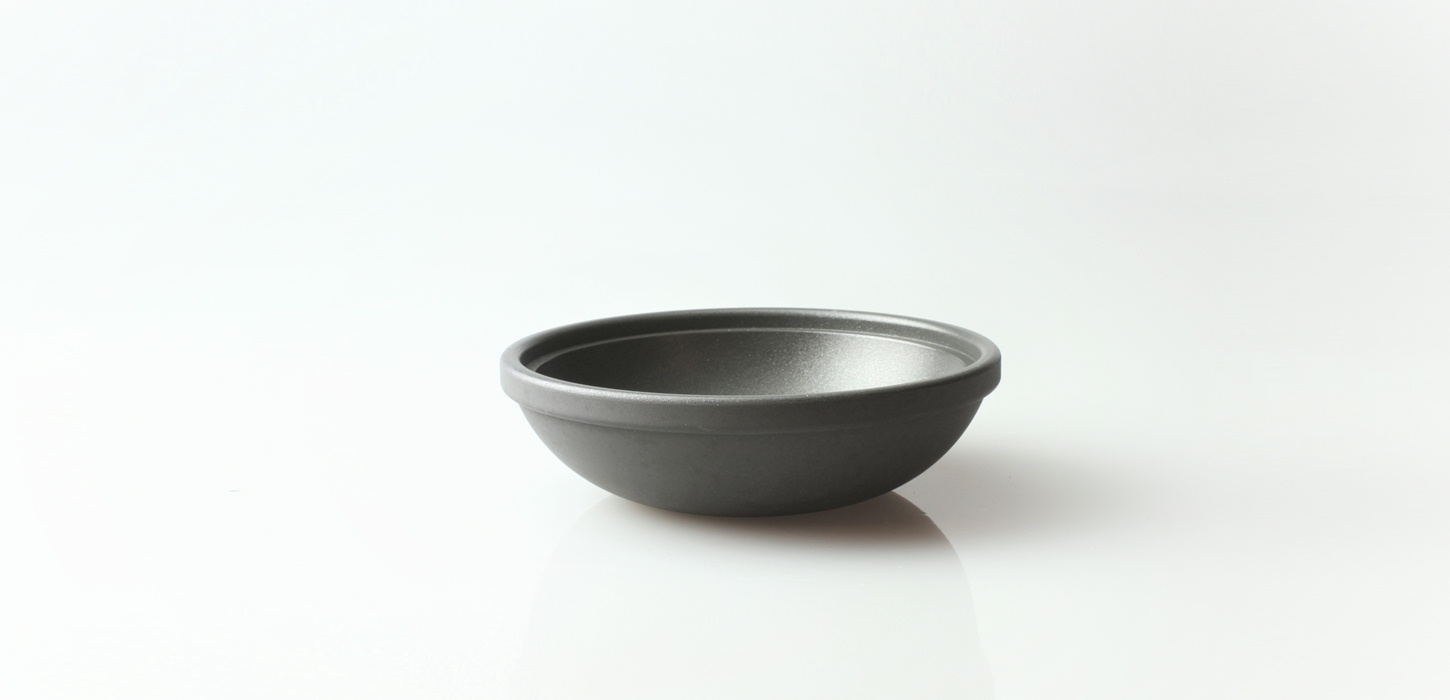 Mari
inner diameter : 10.3 cm
Width (incl.handles) : 12.0 cm
Height (incl.lid) : 3.7 cm
Capacity : 125 ml (when filled)
Weight : 154 g
Material : Carbon graphite
Inside : fluorine coat
Outside : Heat resistant processing 600 ℃
Price : 26,000 yen (excluding tax)