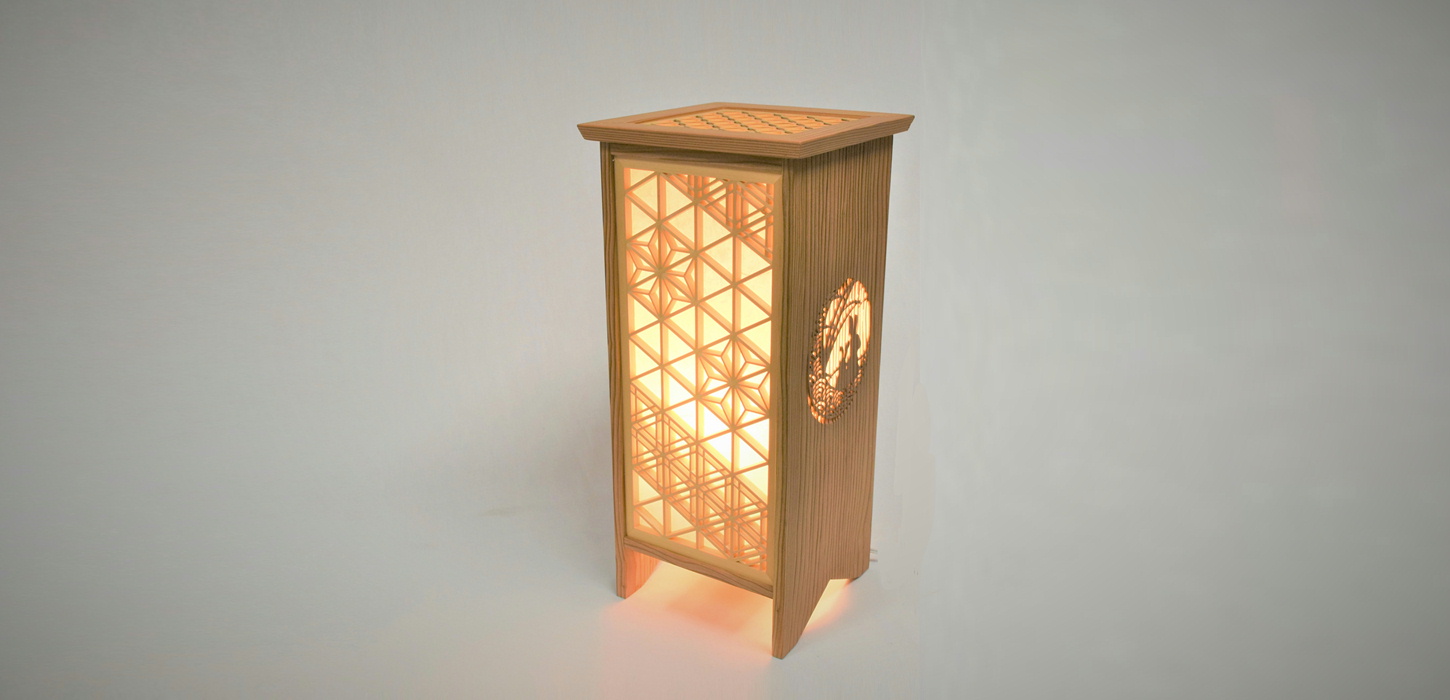 A beautiful pattern emerging in the dark at night
A wooden lantern making use of the beautiful pattern of "Kumiko work".
Lantern's soft light is delicately illuminating the space.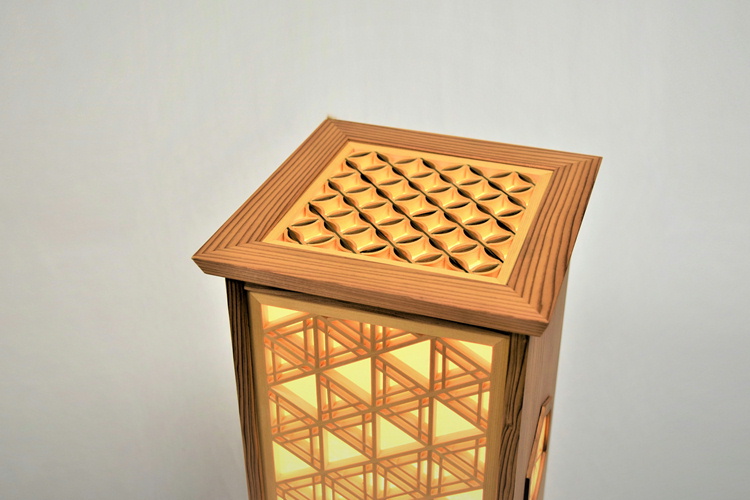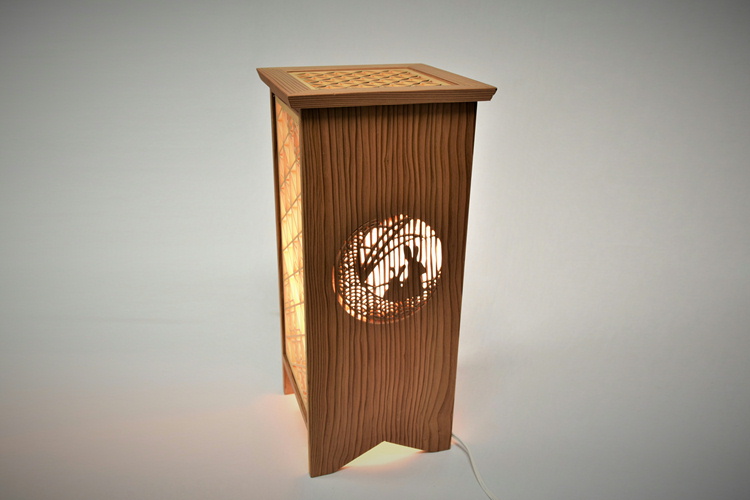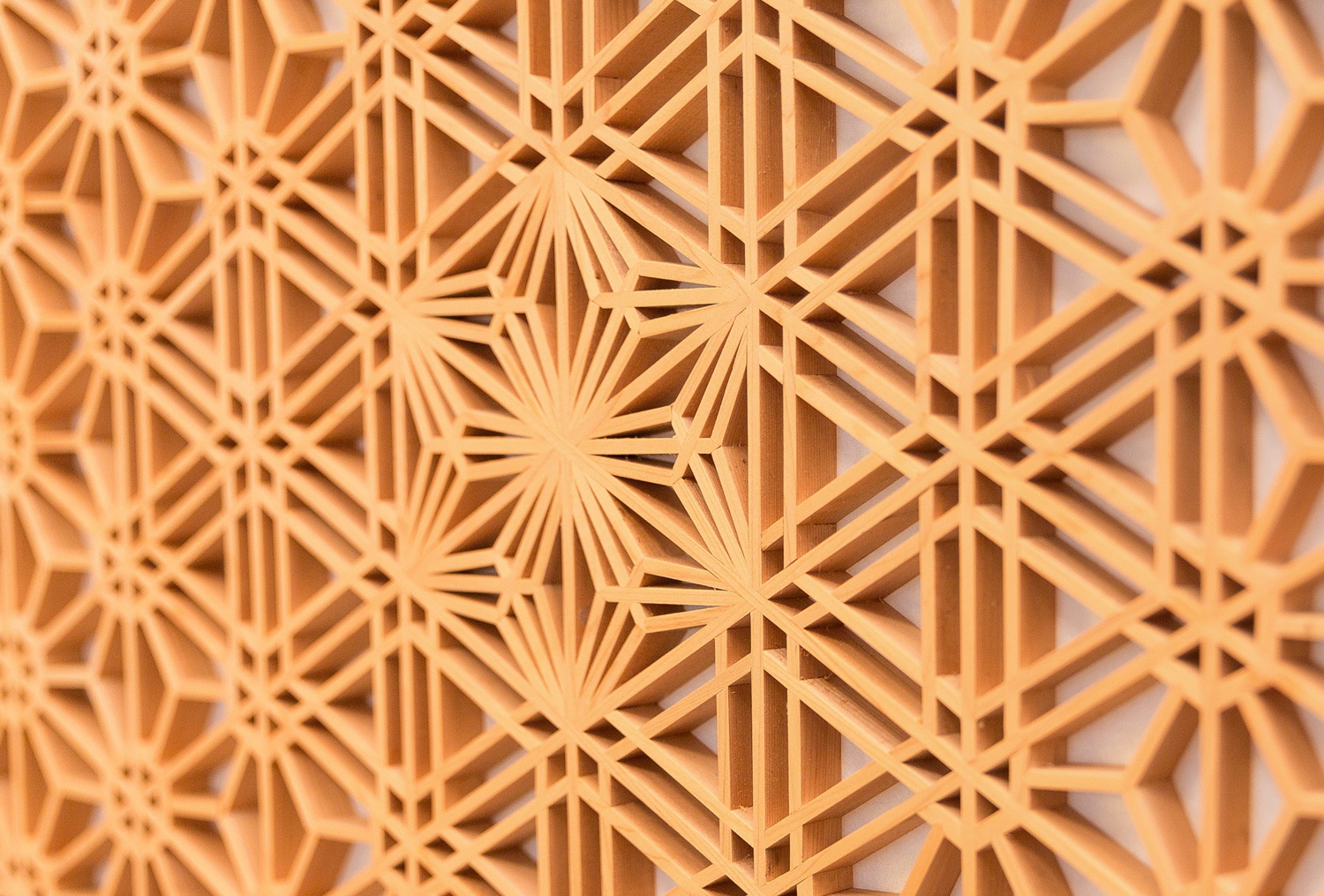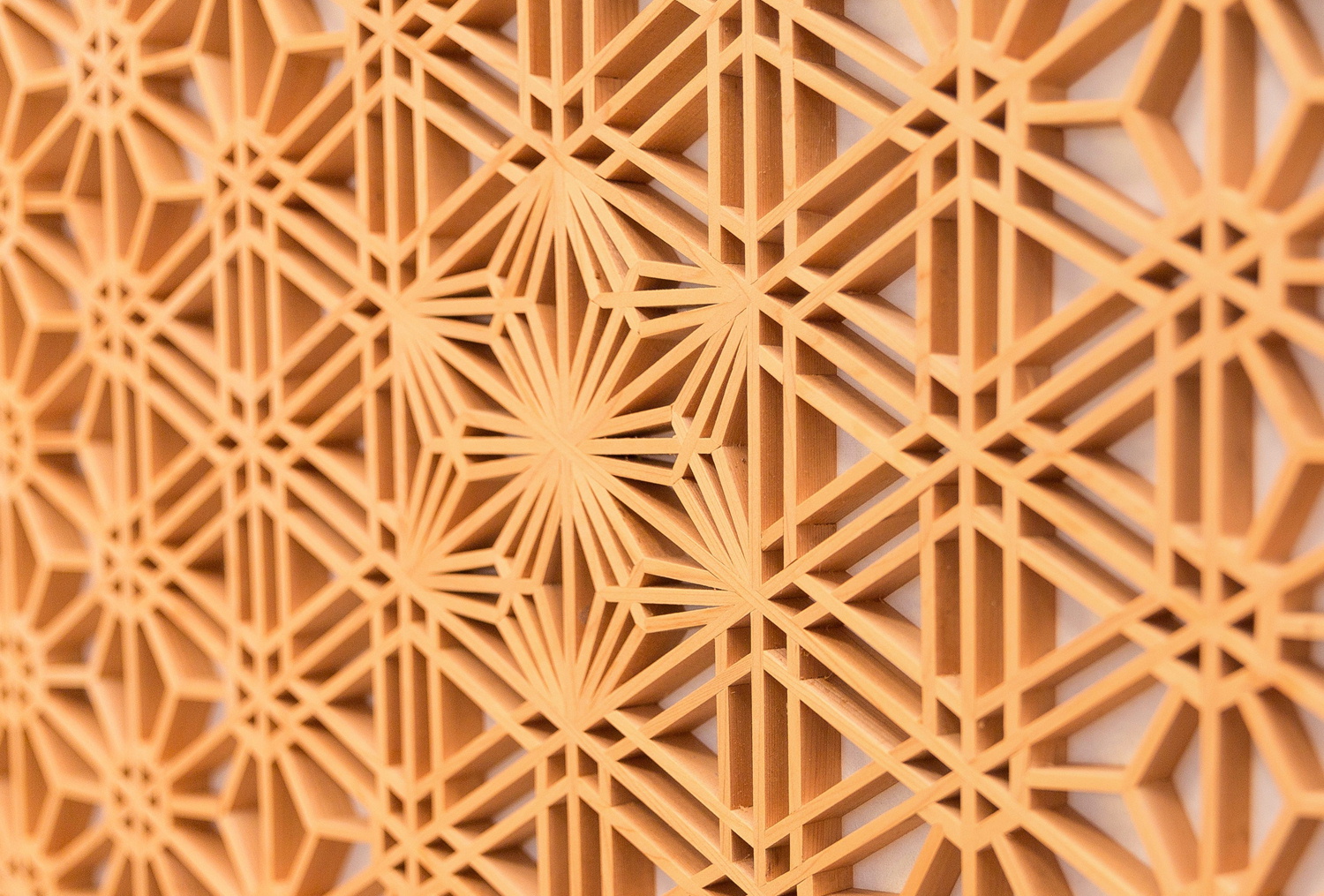 "Kumiko" is …
It is Japanese woodcraft technology that has been polished for many years.
"Kumiko" assembles timber without using nails.